/ Exhibitions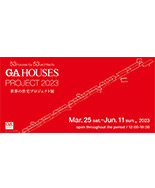 "GA HOUSES PROJECT 2023"
GA Gallery
3-12-14 Sendagaya, Shibuya-ku, Tokyo
March 25 - June 11
2023
THE INLET HOUSE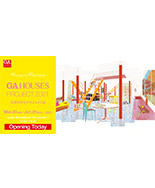 "GA HOUSES PROJECT 2021"
GA Gallery
3-12-14 Sendagaya, Shibuya-ku, Tokyo
March 20 – June 20 2021
THE CHESHIRE CAT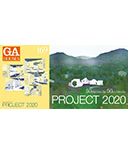 "GA HOUSES PROJECT 2020"
GA Gallery
3-12-14 Sendagaya, Shibuya-ku, Tokyo
March 20 – July 5 2020
QUEENSCLIFF HOUSE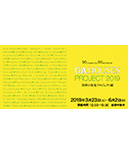 "GA HOUSES PROJECT 2019"
GA Gallery
3-12-14 Sendagaya, Shibuya-ku, Tokyo
March 23 – June 2 2019
LONGUEVILLE HOUSE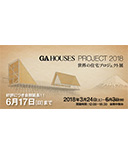 "GA HOUSES PROJECT 2018"
GA Gallery
3-12-14 Sendagaya, Shibuya-ku, Tokyo
March 24 – June 17 2018
UNFOLDING HOUSE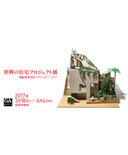 "GA HOUSES PROJECT 2017"
GA Gallery
3-12-14 Sendagaya, Shibuya-ku, Tokyo
March 18 – June 4 2017
COOGEE HOUSE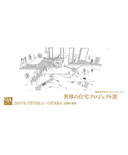 "GA HOUSES PROJECT 2016"
GA Gallery
3-12-14 Sendagaya, Shibuya-ku, Tokyo
March 19 – June 6 2016
GLEBE HOUSE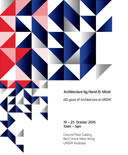 "ARCHITECTURE BY HAND & MIND: 60 YEARS OF ARCHITECTURE AT UNSW"
Ground Floor Gallery
Red Centre West Wing, UNSW, Sydney
October 19 - October 25 2015
BELL ROMERO HOUSES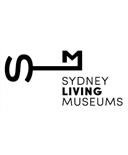 "SUPERHOUSE: ARCHITECTURE AND INTERIORS BEYOND THE EVERYDAY"
Museum of Sydney
Cnr Phillip and Bridge Streets, Sydney
August 29 - November 29 2015
SKYLIGHT HOUSE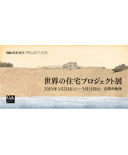 "GA HOUSES PROJECT 2015"
GA Gallery
3-12-14 Sendagaya, Shibuya-ku, Tokyo
March 21 - May 31 2015
COURTYARD HOUSE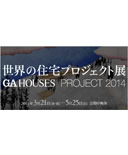 "GA HOUSES PROJECT 2014"
GA Gallery
3-12-14 Sendagaya, Shibuya-ku, Tokyo
March 21 - May 25 2014
U HOUSE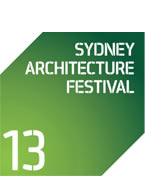 "MODEL PRACTICE, THE ART OF MODEL MAKING. AN EXHIBITION OF ARCHITECTURE MODELS"
Sydney Architecture Festival
Lumière Regent Place, Property Display Centre, Sydney (1 - 10 November 2013)
FEATURED WORK: COOGEE HOUSE, BELL ROMERO HOUSES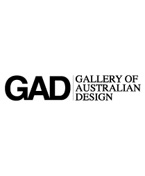 "2012 NATIONAL ARCHITECTURE AWARDS EXHIBITION"
Gallery of Australian Design, Canberra
November 9 - December 1 2012
FEATURED WORK: BELL ROMERO HOUSES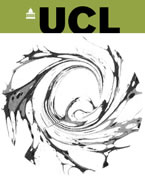 "BETWEEN US: A FABRICATED CLOAK: GARMENTS FOR PARTNERS + PARTNERSHIPS" 'Sexuate Subjects: Politics, Poetics and Ethics' Conference Exhibition
University College London, London, United Kingdom (3 - 5 December 2010)
Convenors: Professor Jane Rendell and Dr Ana Araujo
FEATURED WORK: PIECE ABOUT TONY CHENCHOW AND STEPHANIE LITTLE
View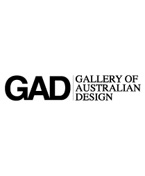 "NATIONAL ARCHITECTURE AWARDS EXHIBITION"
Gallery of Australian Design, Canberra
February 3 - March 6 2010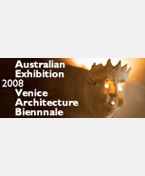 "ABUNDANT HIGHLIGHTS"
Selected Works from the 11th International Architecture Biennale, Venice, Italy
The Object Gallery, Sydney, Australia (7 February - 5 April 2009)
BMW Edge, Federation Square, Melbourne, Australia (15 - 25 July 2009)
Bangkok Art & Culture Centre, Bangkok, Thailand (25 September - 17 October 2009)
Nanyang Academy of Fine Arts, Singapore (30 November 2009 - 7 Feb 2010)
National Art Gallery, Malaysia, Kuala Lumpur, Malaysia (19 April - 16 May 2010)
Gallery of Australian Design (GAD) Canberra (1 - 24 July 2010)
Curators: Neil Durbach, Vince Frost, Wendy Lewin, Kerstin Thompson and Gary Warner.
Commissioner: Lucy Turnbull
Featured works: PITCHED ROOF HOUSE AND SKYLIGHT HOUSE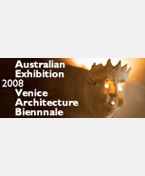 "ABUNDANT AUSTRALIA"
11th International Architecture Biennale
Venice, Italy (14 September - 23 November 2008)
Curators: Neil Durbach, Vince Frost, Wendy Lewin, Kerstin Thompson and Gary Warner.
Commissioner: Lucy Turnbull
Featured works: PITCHED ROOF HOUSE AND SKYLIGHT HOUSE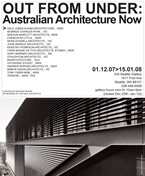 "OUT FROM UNDER: AUSTRALIAN ARCHITECTURE NOW"
American Institute of Architects, Seattle (December 1, 2007 - January 15, 2008)
American Institute of Architects, San Francisco (March 8 - April 27, 2007)
Royal Australian Institute of Architects International Committee, Hong Kong (17 April - 30 April 2008)
Royal Australian Institute of Architects International Committee, Kunming, China opened by The Hon Simon Crean MP (from 5 May 2009)
Royal Australian Institute of Architects International Committee, Southern China University of Technology, Guangzhou opened by the Australian Consul-General in Guangzhou, Sean Kelly (3 - 10 June 2009)
Curator: Anthony Burke, University of Technology, Sydney, Australia
Featured works: SZIRTES HOUSE, SEMI-DETACHED HOUSE, PITCHED ROOF HOUSE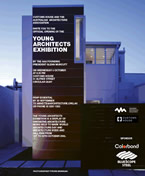 "YOUNG ARCHITECTS EXHIBITION"
The Australian Architecture Association, (Sydney, October, 2005)
Curator: Gerard Reinmuth Opened by: Glenn Murcutt
Talks /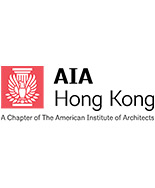 "AIA HONG KONG - FIRST PROJECTS CONVERSATION SERIES: CHENCHOW LITTLE"
Zoom Webinar
October 8, 7:30pm HKT/9:30pm Sydney Time
2021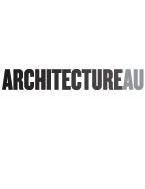 "Talking Houses with Chenchow Little: Darling Point Apartment"
ArchitectureAU (Australia)
July 1, 2020
DARLING POINT APARTMENT
View article


"Architectural Edges, Chenchow Little"
Harvard Graduate School of Design
(1 November 2019)

"Chenchow Little (Waterloo Apartments)"
The Architecture Symposium, Sydney
Art Gallery of New South Wales, Sydney
(24 September 2019)

"Case Study: Bresic Whitney Darlinghurst, Hunters Hill and Rosebery (Sydney)"
Work Place / Work Life – A forum about the future of workplace design
Eternity Playhouse, Sydney
(28 August 2019)

"Four Houses in Detail"
Harvard Graduate School of Design
(28 September 2018)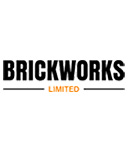 "DoubleTALK Speaker Series"
Brickworks Design Studio, Brisbane
(11 April 2018)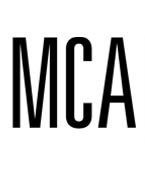 "IAPA Revival: A Journey of Design - Reinterpretation of Oriental Traditional Culture In Modern Context"
Keynote Talk, Museum of Contemporary Art, Sydney
(24 February 2015)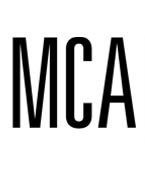 "BRESIC WHITNEY ART COLLECTION VIEWING"
MCA Ambassador Private Viewing, Bresic Whitney Office
(4 July 2013)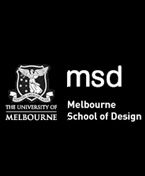 "LOOPHOLES, MUTATIONS, PRECEDENTS - THREE ASPECTS OF A SMALL PRACTICE"
MSD Director's Series, University of Melbourne
(16 May 2012)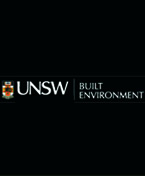 "STRUCTURES SEMINAR"
University of New South Wales, Sydney
(18 September 2010)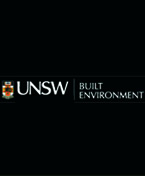 "CHENCHOW LITTLE"
University of New South Wales, Sydney
(13 September 2010)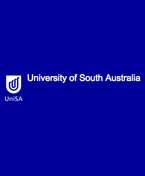 "CHENCHOW LITTLE"
University of South Australia, Adelaide
(12 August 2010)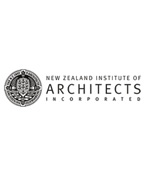 "CHENCHOW LITTLE - SUBURBAN HOUSES"
New Zealand Institute of Architects CPD Days 2010
Skycity Auckland Convention Centre, Auckland, New Zealand
(14-15 May 2010)
Hotel Grand Chancellor, Christchurch, New Zealand
(17-18 May 2010)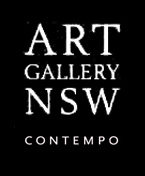 "CHENCHOW LITTLE"
Contempo Events - Art and Architecture Lecture Series
Art Gallery of NSW, Sydney
(7 October 2009)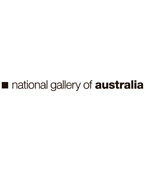 "CHENCHOW LITTLE"
Contemporary Australian Architects 2009 Speaker Series
National Gallery of Australia, Canberra
(12 August 2009 at 6.00pm)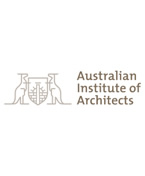 "ALTERATIONS AND ADDITIONS",
NSW Royal Australian Institute of Architects,
'Tuesday Night Talks'
(4 September 2007)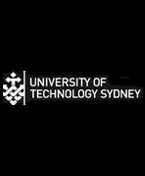 "IMPORT/EXPORT AUSTRALIAN ARCHITECTURE ABROAD"
University of Technology, Sydney
(16 June 2007)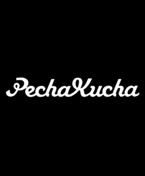 "CHENCHOW LITTLE, SELECTED WORKS"
Pecha Kucha, Sydney
(29 March 2007)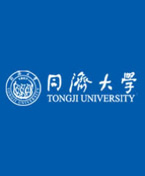 "CHENCHOW LITTLE, SELECTED WORKS - DETAILING AND CONSTRUCTION"
Tongji University
(Shanghai, 2005)
Tours /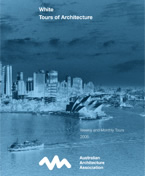 "SZIRTES HOUSE"
Australian Architecture Association,
'White Tours of Architecture'
Residential Tour 2008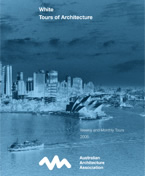 "SZIRTES HOUSE" Australian Architecture Association,
'White Tours of Architecture'
Residential Tour 2006

ABSTRACT /

JANE LAWRENCE AND RACHEL HURST
ART, ARCHITECTURE AND DESIGN, UNIVERSITY OF SOUTH AUSTRALIA

Partners in architecture and design are often clothed in orthodox professional guise, as impartial and equal marriages. However when these partnerships extend beyond the purely professional and into sexual relationships and familial bonds, what can be made of the associations between private lives that cannot be seen and practice that is visibly built? This exhibition responds to the work of three distinguished contemporary Australian design partnerships, each selected as a pertinent study for the ties that bind professional and private lives. The collection will consist of abstract t-shirts derived from spatial and structural analyses of works from each couple's practice, and imbued with perceived qualities of tensions and tolerances within their pairing.

Constructed from the conventional materials and techniques of architectural representation, these lightweight fabrications are crafted from detail and tracing paper. They are inscribed with dimensions, diagrams and text relating to the built work and union. Traditional dressmaking craft is employed in allusion to the everyday, which underwrites the constancy of long-standing partnerships. Deliberate asymmetry in the pieces implies that partnerships are not always equal; their varying degrees of translucency and opacity suggest that for every coupling there are degrees of difference and alignment. Designed as works to be viewed in the round, the apparel is to be hung or suspended within a slipstream of air either natural or artificially induced. The fluttering and whirling movement of the intentionally fragile garments is a metaphor for the often tenuous and turbulent nature of close associations.

Biography: Rachel Hurst and Jane Lawrence are Senior Lecturers in architecture and interior architecture respectively. Their collaborative research from a professional partnership and friendship of over 30 years focuses on domesticity and the everyday, and alliances between food and architecture. Their research alliance is manifested in exhibited works, publications and an awarded teaching practice.