/ SKYLIGHT HOUSE 2010
Alterations and additions to a terrace house

The Skylight House inverts a traditional Victorian terrace house. The living rooms are relocated to the top floor where there is better access to views and sunlight, and the secondary bedrooms are placed on the ground floor. The design is imagined as two fluid horizontal planes inserted within the traditional envelope; one folding to form a ground plane that mediates the natural ground levels along the site; and a second along the ceiling line which fragments and undulates to permit sunlight into the length of the building. The ground plane has been cut around a central courtyard, which along with the sculptural southern facing skylight, brings light into the living, kitchen and dining spaces. These two planes act as spatial dividers as well as create a light filled, open fluid space unfamiliar in a traditional terrace house.
Photographer: John Gollings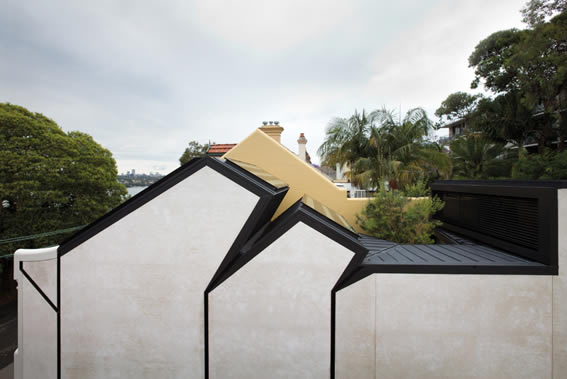 Photographer: John Gollings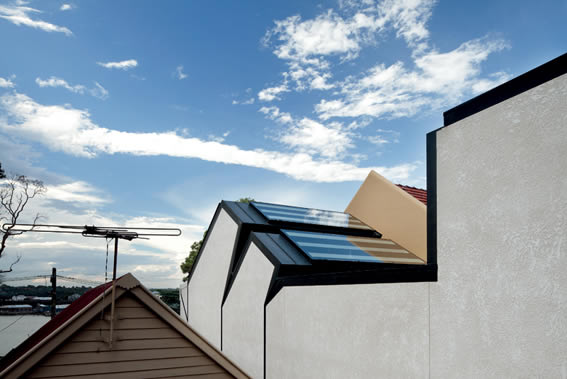 Photographer: John Gollings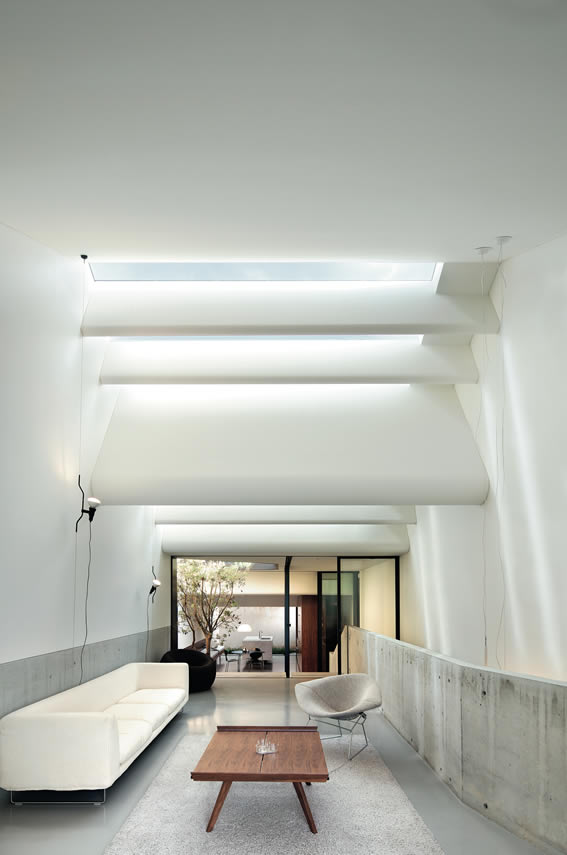 Photographer: John Gollings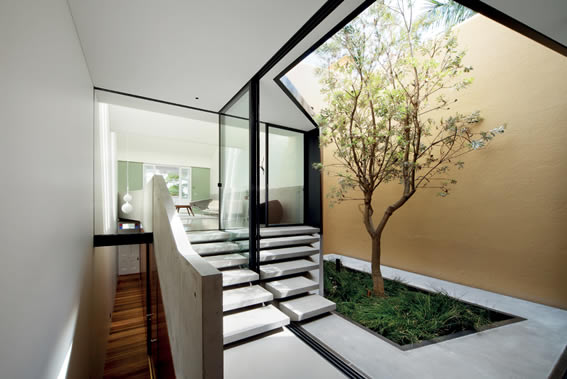 Photographer: John Gollings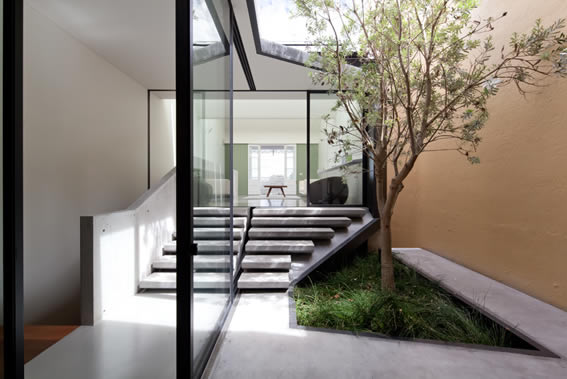 Photographer: Katherine Lu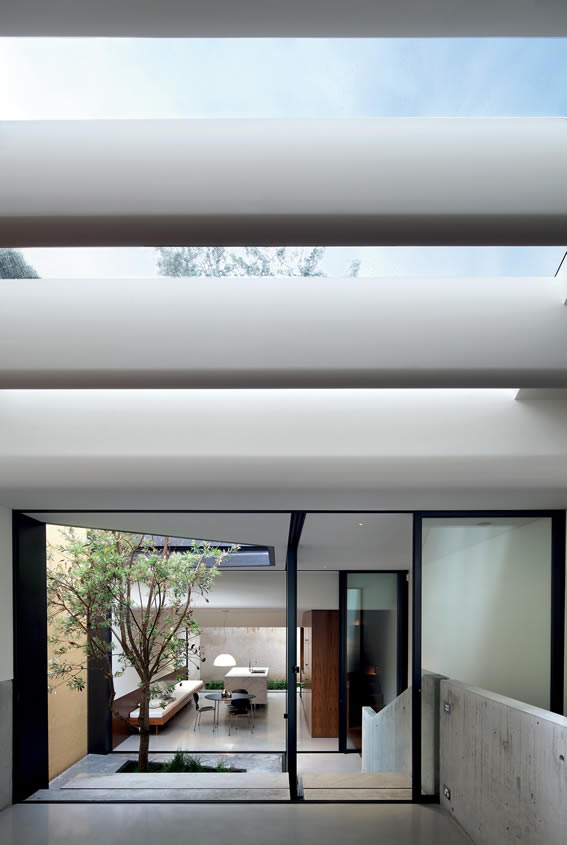 Photographer: John Gollings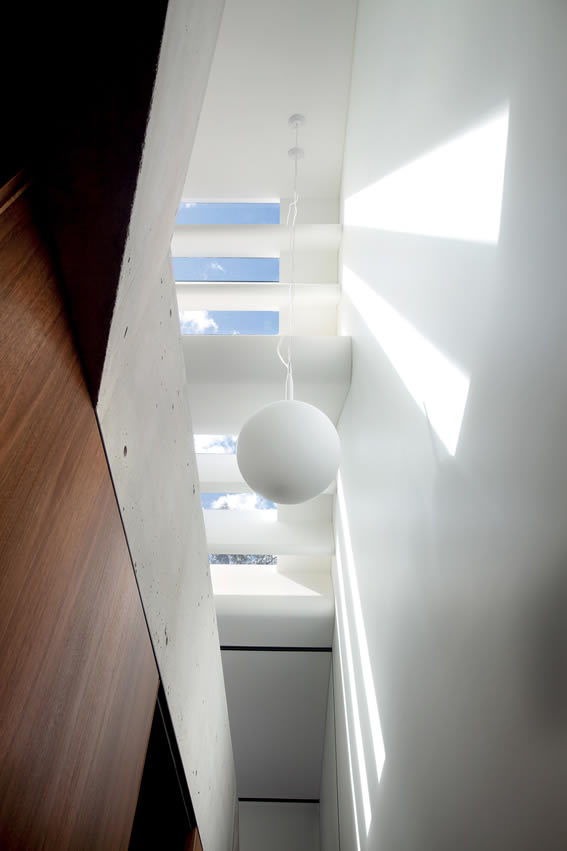 Photographer: John Gollings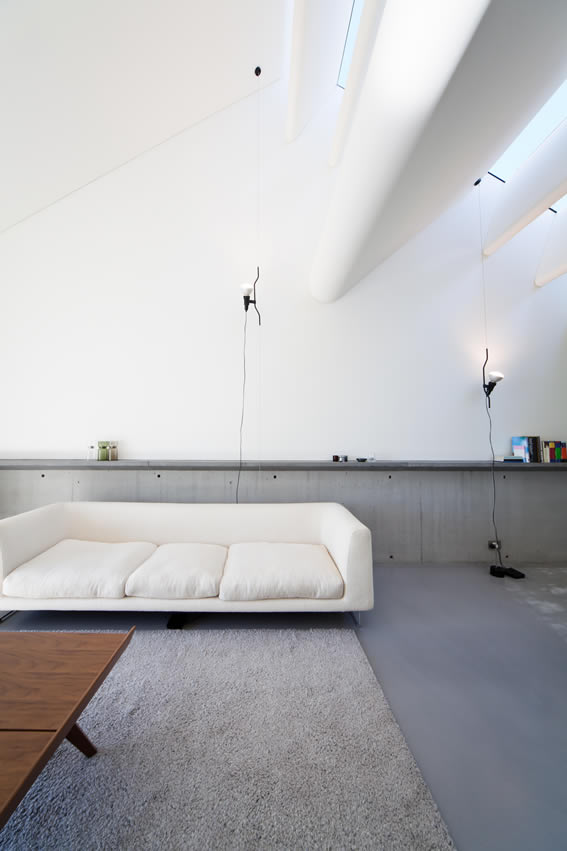 Photographer: Katherine Lu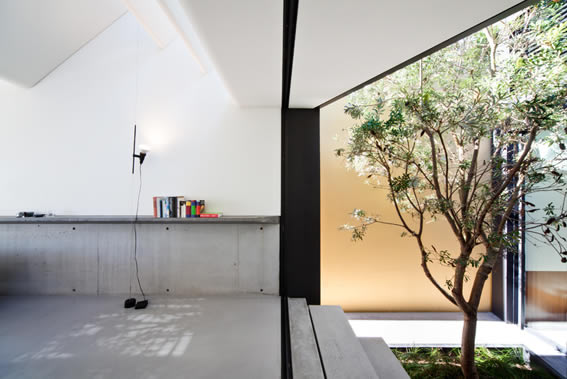 Photographer: Katherine Lu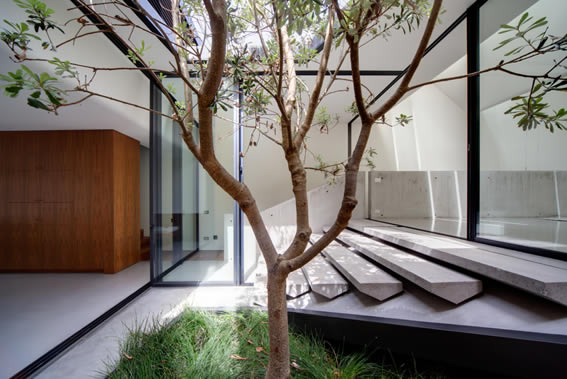 Photographer: Katherine Lu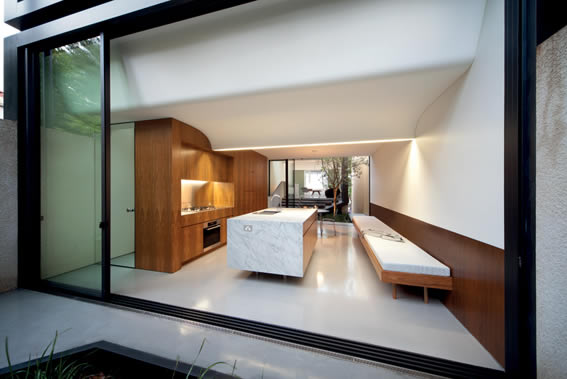 Photographer: John Gollings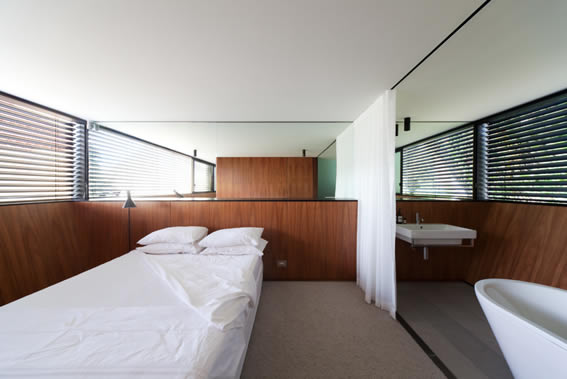 Photographer: Katherine Lu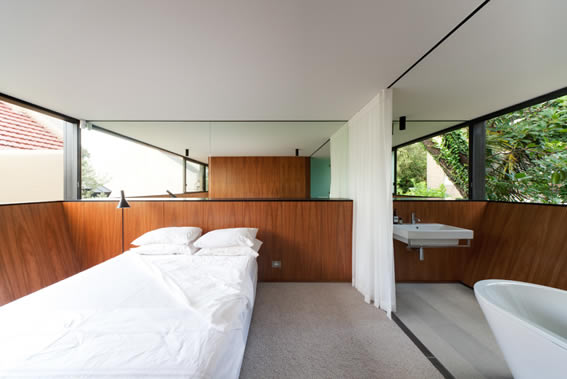 Photographer: Katherine Lu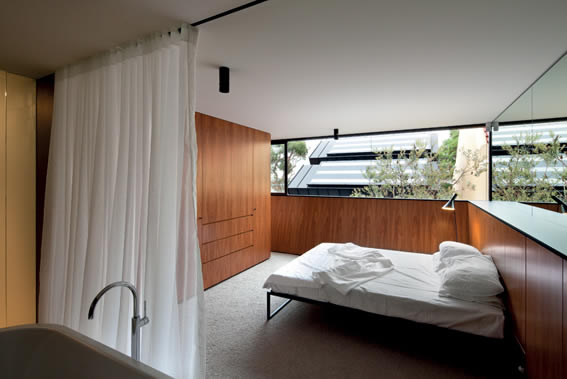 Photographer: John Gollings
DATE:
Completed 2010
PHOTOGRAPHER:
John Gollings & Katherine Lu
STRUCTURAL ENGINEER:
Benvenuti S.C. Pty Ltd
HYDRAULIC ENGINEER:
TJ Taylor Consultants Pty Ltd


AWARDS:
2012 HOUSES AWARDS
High Commendation – House Alterations and Additions under 200m2 AUSTRALIAN INSTITUTE OF ARCHITECTS, NSW CHAPTER AWARDS 2011
Residential Architecture Award – Alterations and Additions


PUBLICATIONS:
"Skylight House, Sydney, Australia,"
IW Magazine, Detail '14 (Taiwan) Special Issue, (2014): 60-63 Klaus Meyer, "Victorian Secret,"
Hauser Magazine (Germany) 5, (2012): Cover, 44-50 Luigina Bolis, "Senza Nostalgia,"
Case da Abitare (Italy) 157, (May 2012): 49-52 Joe Rollo, "Skylight House Sydney, Chenchow Little Architects,"
C+A (Australia) 17, (April 2012): 30-41 Helen Redmond, "Leading Light,"
Vogue Living (Australia), January/February 2012, 107-117 Peter Salhani, "Skylight House by Chenchow Little,"
Houses (Australia) 81, (2011): 76-82 David Neustein, "Singularity – The New Monumentality,"
Architectural Review (Australia) 120, (2011) 78-86 Katelin Butler & Cameron Bruhn,
The Terrace House: Reimagined for the Australian Way of Life
(Melbourne: Thames & Hudson Australia Pty Ltd, 2015), Cover, 128-139; Katarina Strube and David Parken,
Inspire: Australian National Architecture Awards 2011, ed. David Maguire (Canberra: Australian Institute of Architects & REVEALbooks+fotos, 2011), 84 Stuart Harrison,
Forty-Six Square Metres of Land Doesn't Normally Become A House
(Melbourne: Thames & Hudson Australia Pty Ltd, 2011), 70-77 Francesca Carter, "The Perfect 10,"
Weekly Review (Australia), February/March, 2012


FURNITURE:
Cult
Lounge - Cappellini, Jasper Morrison 'Elan';
Dining Table & Chairs - Fritz Hansen, Arne Jacobsen 'Ant Dining Chair and Table';
Bed - Cappellini, A.G. Fronzoni 'Fronzoni 64 Bed'
DEDECE
Chairs - Knoll Studio, Harry Bertoia 'Bertoia Large Diamond';
Coffee Table - Knoll Studio, George Nakashima 'Splay-Leg Table'
Space Furniture
Chair - B&B Italia, Gaetano Pesce 'Up1'
Euroluce
Vico Magistretti 'Sonora';
Achille Castiglioni & Pio Manzu 'Parentesi'
Artemide
Huub Ubbens & Michele De Lucchi 'Castore Sospensione'