/ SEMI DETACHED HOUSE 2007
Alterations and additions to an 'Arts and Crafts' semi-detached house

A louvred superstructure akin to a verandah and housing both internal and external living spaces, has been grafted on top of an existing semi-detached house. The superstructure explores the interstitial space between the interior and the exterior of the dwelling which houses a rich diversity of external living spaces and circulation paths. This helped us to formulate an alternative spatial strategy, for the periphery of the addition that differed from a traditional semi-detached house. This space is made up of two operable layers, the external aluminium louvres, glass sliding doors and glass louvres. Each layer offers specific functional, structural and aesthetic qualities. The interstitial space, increases the perceived depth of the interior through the layering of the façade. The interstitial zone also functions as a passive cooling element, providing cross ventilation to all rooms and permitting sunlight into the centrally located kitchen.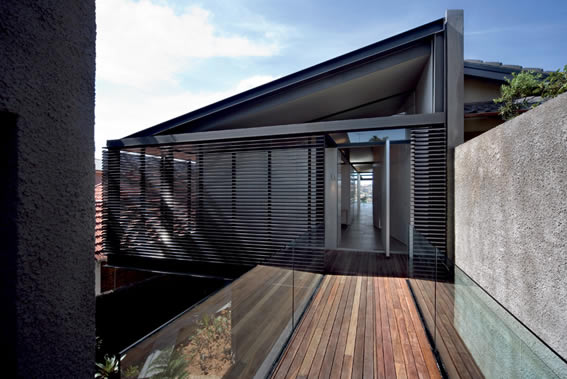 Photographer: John Gollings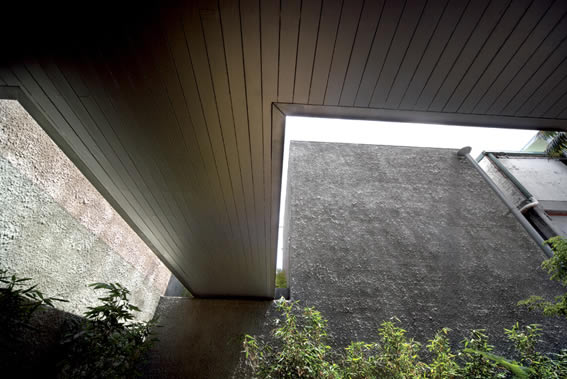 Photographer: John Gollings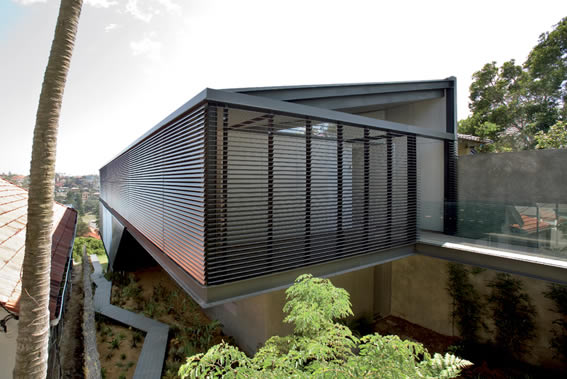 Photographer: John Gollings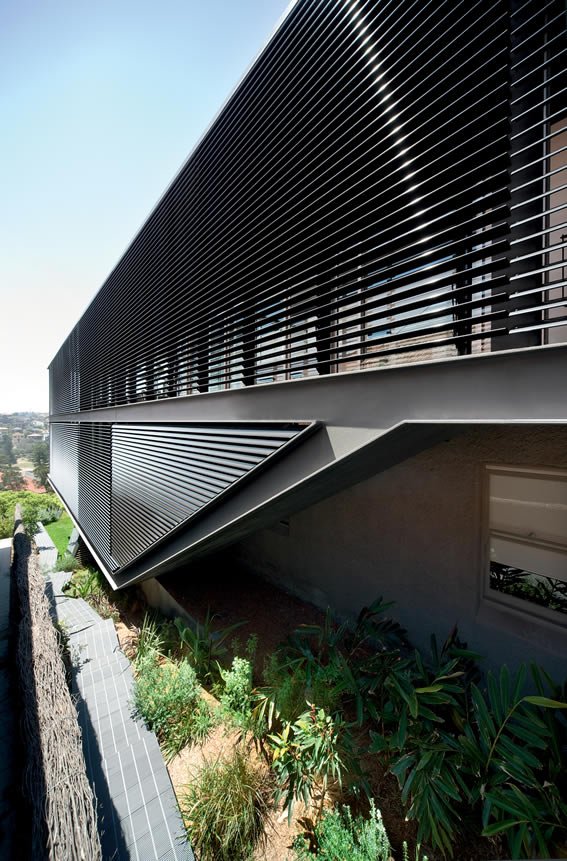 Photographer: John Gollings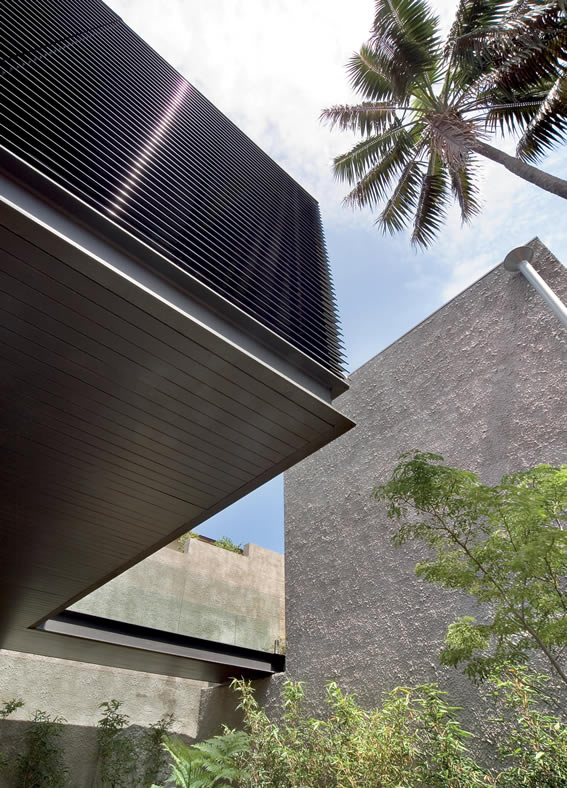 Photographer: John Gollings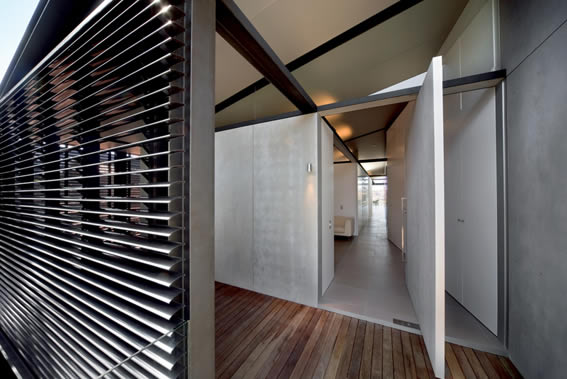 Photographer: John Gollings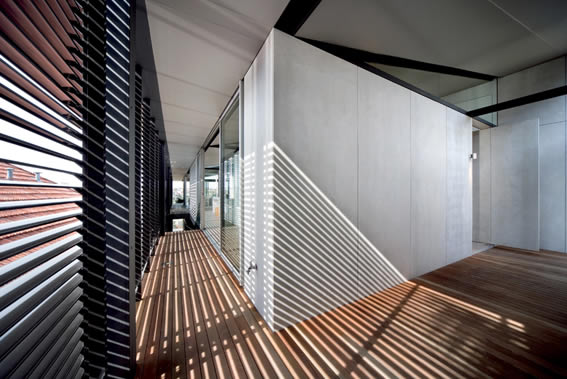 Photographer: John Gollings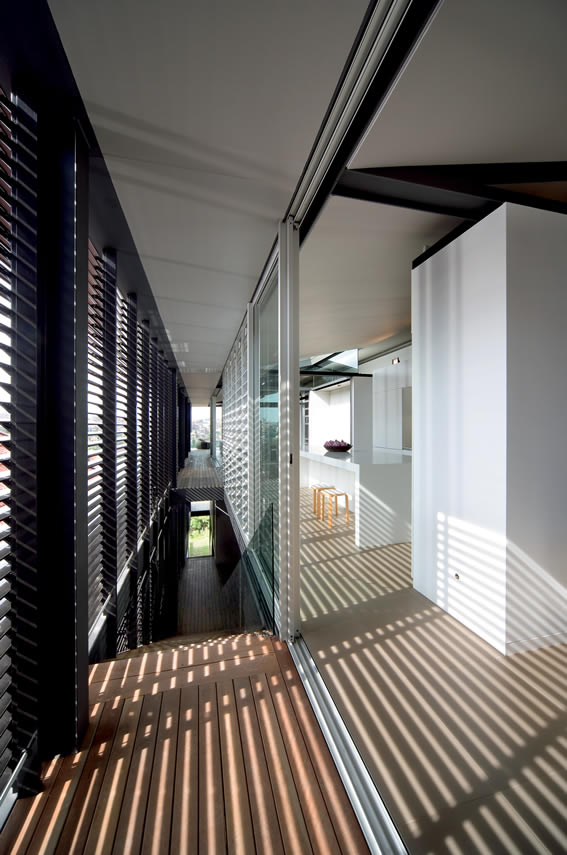 Photographer: John Gollings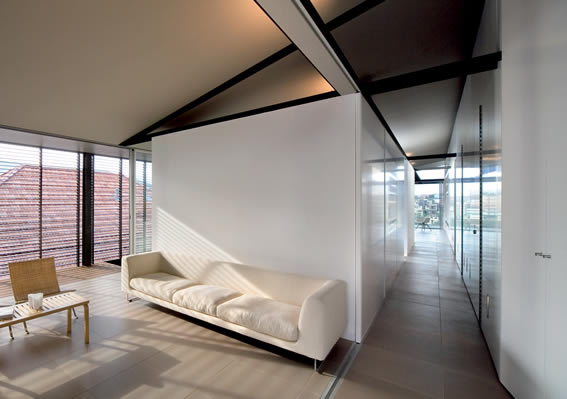 Photographer: John Gollings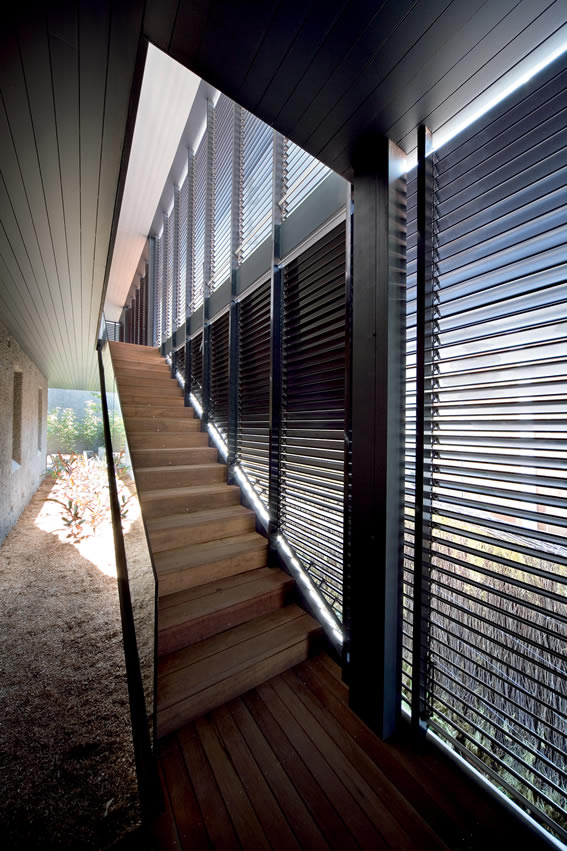 Photographer: John Gollings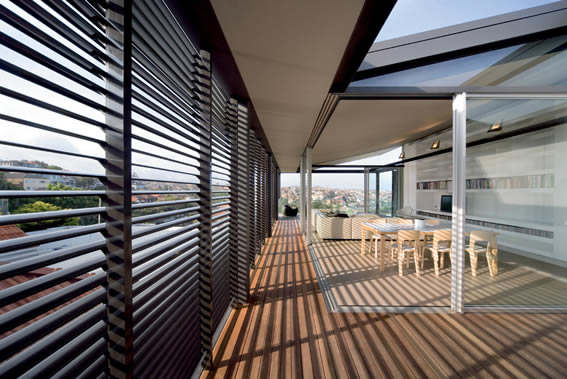 Photographer: John Gollings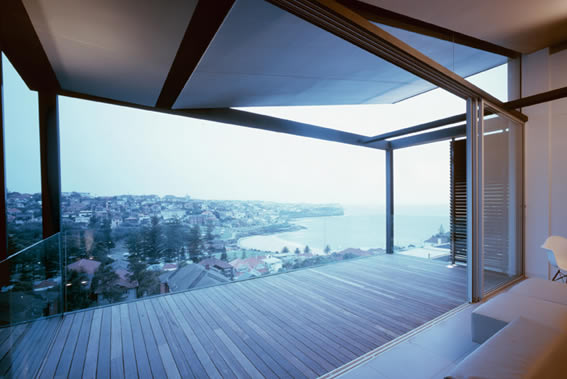 Photographer: Bart Maiorana
DATE:
Completed 2007
PHOTOGRAPHER:
John Gollings & Bart Maiorana
STRUCTURAL ENGINEER:
Sinclair Knight Merz
HYDRAULIC ENGINEER:
Whipps Wood Consulting
BUILDER:
Tecorp Constructions Pty Ltd


AWARDS:
HOUSING INDUSTRY ASSOCIATION, CSR NSW HOUSING AWARDS 2007
Most Innovative Use of Steel Award, 2007 ROYAL AUSTRALIAN INSTITUTE OF ARCHITECTS, NSW CHAPTER AWARDS 2007
Shortlist – Residential Alterations and Additions


PUBLICATIONS:
Marco Biagi, "Layering Strategies,"
Casabella (Italy) 767, (June 2008): 62-71, 112 "CASA EM PARTES,"
Arquitectura & Construcao (Portugal) 56, (August/September 2009): 46-51 "The Semi-detached House,"
Ebdaat: Architectural Creations (Syria) 1, (2009): 56-61 & 138 Vicki Chahine, "Inside Out,"
Artravel (France) 26, (April/May 2009) Narelle Yabuka, "The Space Between,"
Houses (Australia) 65, (2008): Cover, 111-120 Marcus Trimble, "Parallel Lines,"
Monument (Australia) 86, (August/September 2008): 66-71 "Steel Superstructure,"
Top Homes HIA NSW, 2008, 51-78 Michelle Gallindo, Collection: Houses
(Germany: Verlagshaus Braun Publishing, March 2009), 286-293 Stephen Crafti, Contemporary Beach Houses Down Under
(Melbourne: The Images Publishing Group Pty Ltd, 2008), 62-67 Jane Burton Taylor, "A Breeze Beside the Seaside,"
Sydney Morning Herald 'Essential,' Sep. 27, 2007


FURNITURE:
DEDECE
Lounge - Minotti, Rodolfo Dordoni 'Cuba'
Anibou
Dining Table - Artek 82 table; Dining Chairs - Artek 66 chairs
Space Furniture
Chair - B&B Italia, Gaetano Pesce 'Up1'
Living Edge
Chair - Herman Miller, Charles and Ray Eames, Plastic Armchair – New Maple Base