/ STEWART HOUSE 2012
New four bedroom dwelling and pool

The Stewart House is located in Palm Beach on a ridge overlooking McKay Reserve within a bushfire 'Flame Zone'. The stringent requirements of the bushfire code necessitated the use of bushfire shutters, non-combustible building materials and a fire-rated roof. The house is single storey and split level, and comprises a series of textured rectilinear volumes that step down the sloping site. The scale and planning of the dwelling is deliberately restrained, in resistance to the large scale single housing form typical of the locality. The walls of the volumes and pool are constructed entirely of fire-resistant brick. The face brick walls incorporate horizontal bands of 50mm bricks and 'hit and miss' screening to external courtyards and terraces. The walls are overlaid by 610mm high steel beams and closely spaced Z-purlins which support the fire rated roof. The patterning of the brickwork and the repetition of the steel members give the simple and strong rectangular forms of the fire-rated structure, texture and a sense of lightness. The off-white volumes of the dwelling and swimming pool stand in contrast to the surrounding natural environment, appearing as a series of abstract objects emerging from the landscape.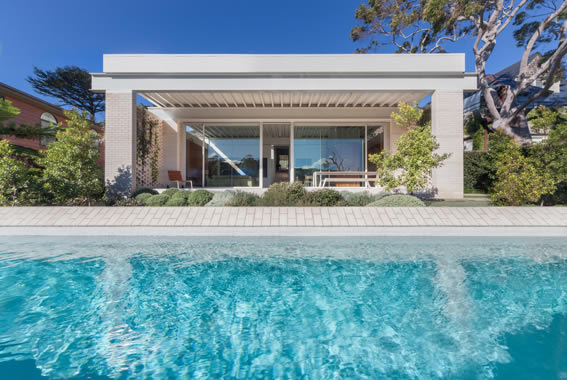 Photographer: Katherine Lu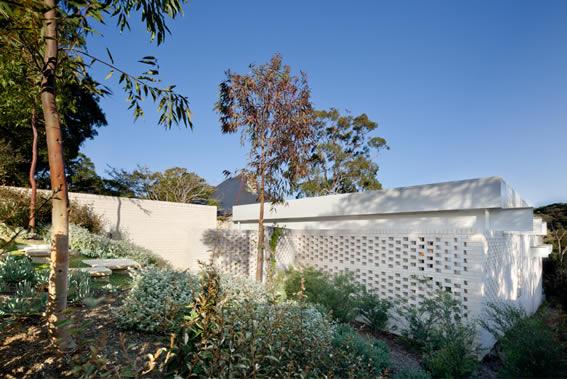 Photographer: Katherine Lu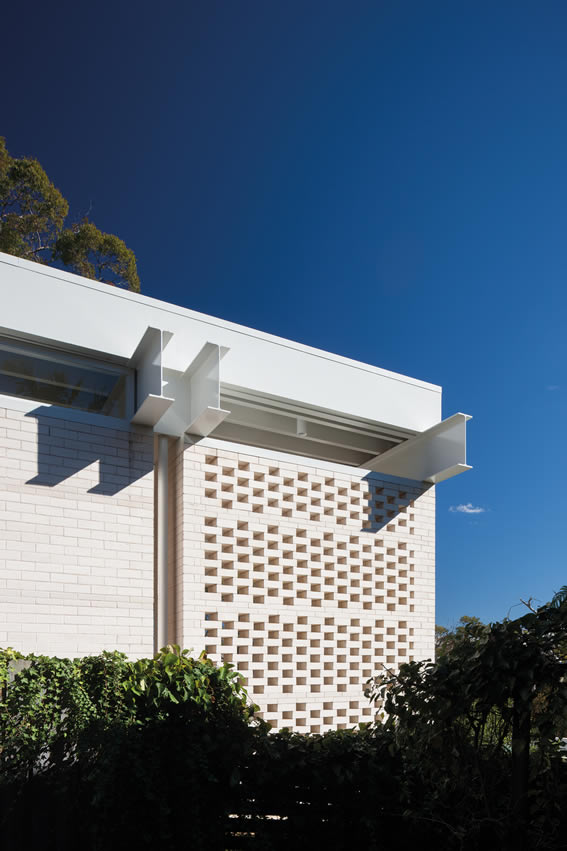 Photographer: John Gollings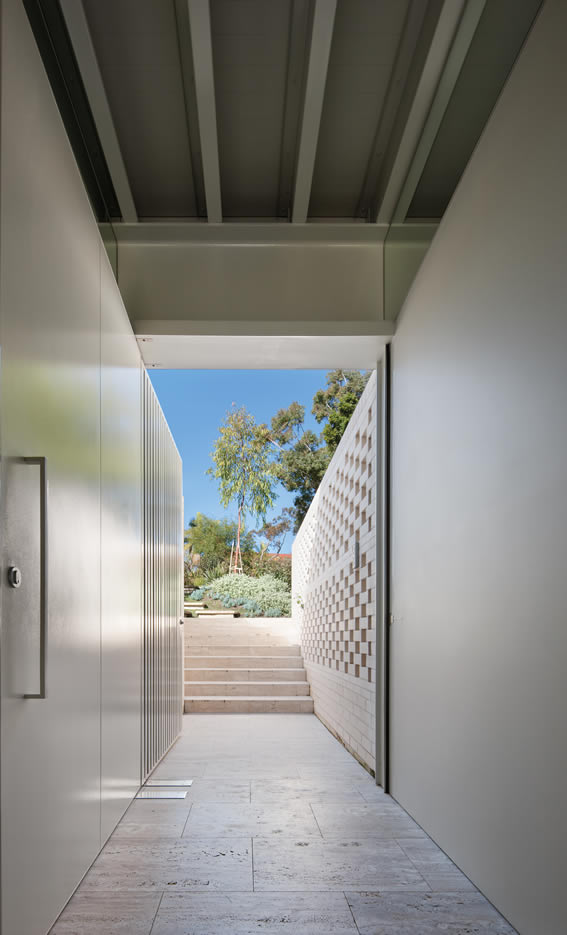 Photographer: John Gollings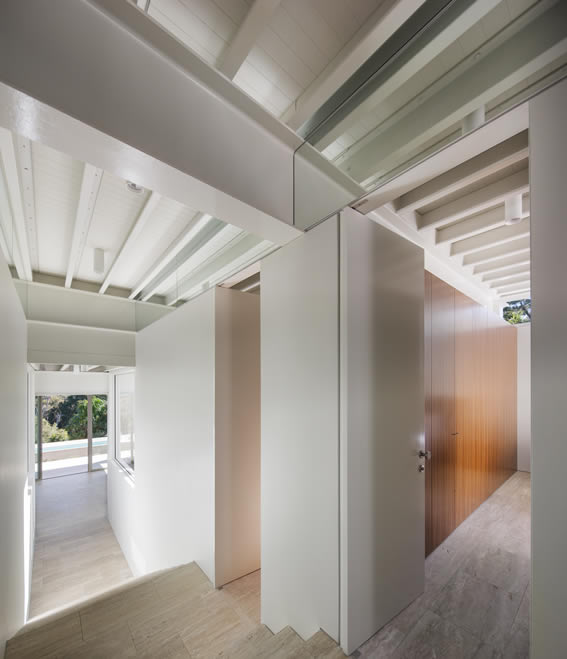 Photographer: John Gollings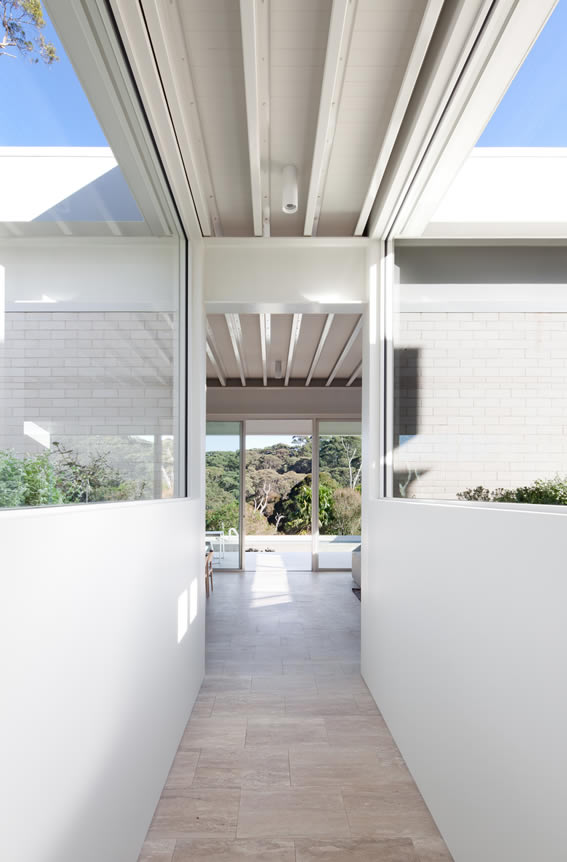 Photographer: Katherine Lu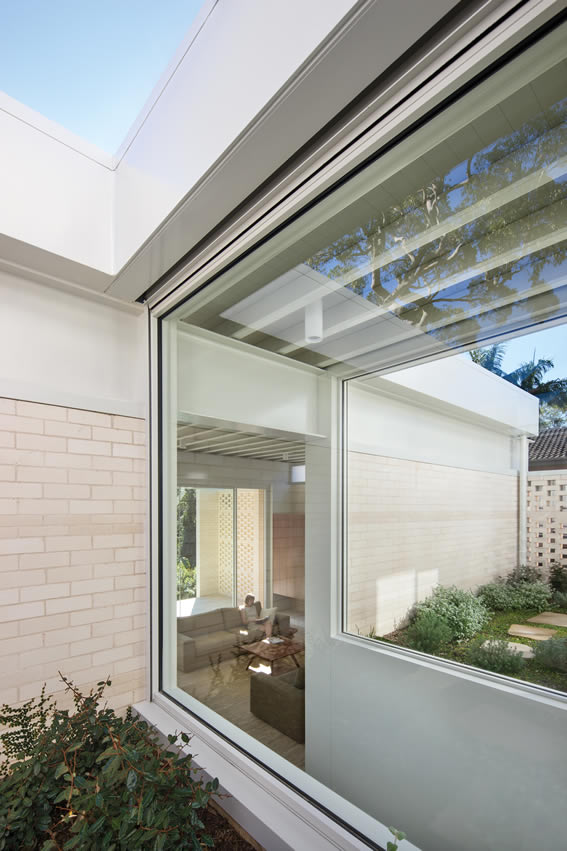 Photographer: John Gollings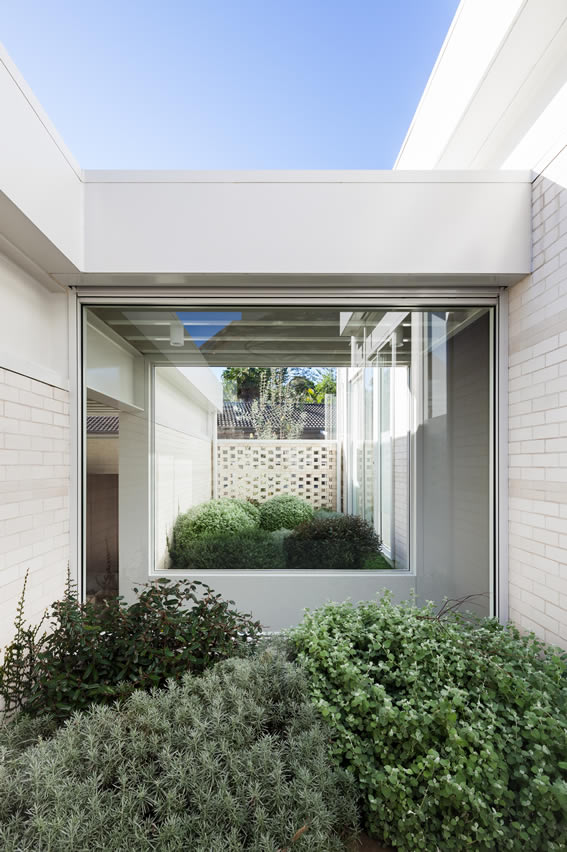 Photographer: Katherine Lu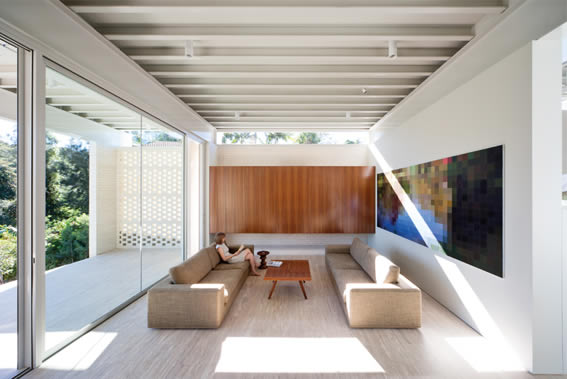 Photographer: John Gollings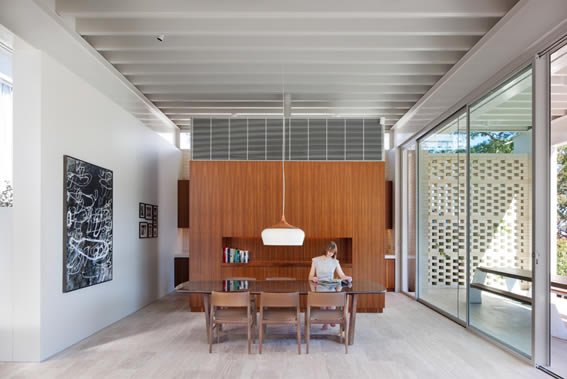 Photographer: John Gollings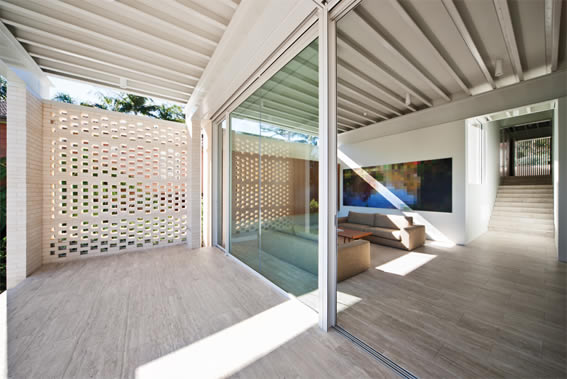 Photographer: John Gollings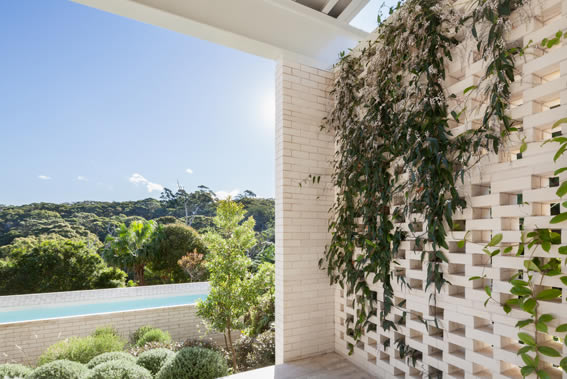 Photographer: Katherine Lu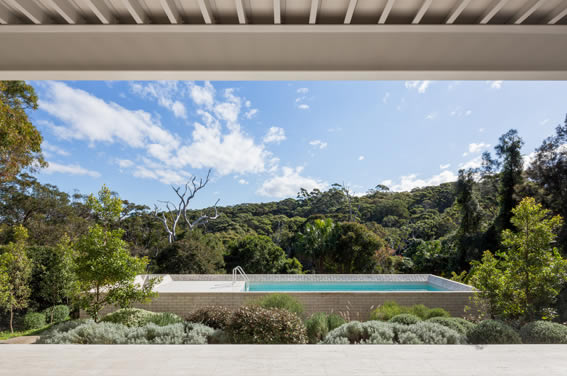 Photographer: Katherine Lu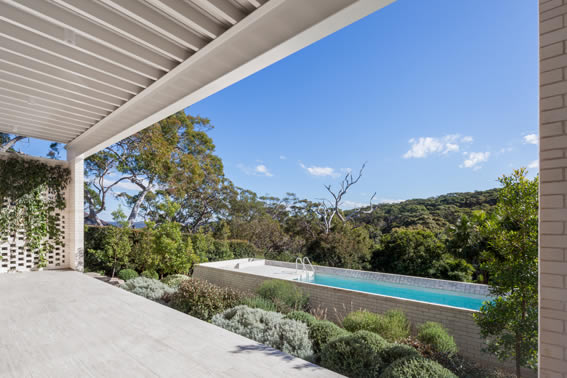 Photographer: Katherine Lu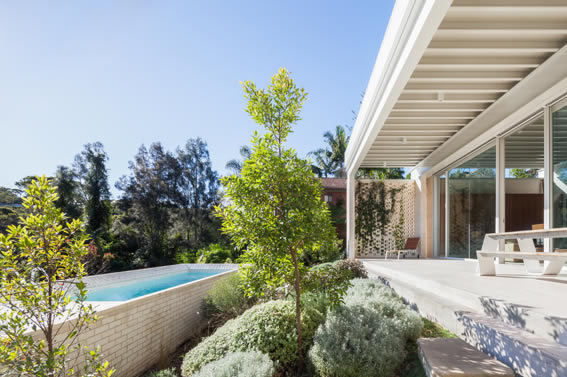 Photographer: Katherine Lu
DATE:
Completed 2012
PHOTOGRAPHER:
John Gollings & Katherine Lu
STRUCTURAL ENGINEER:
Partridge Partners
HYDRAULIC ENGINEER:
Taylor Consulting
BUILDER:
Pacific Plus Constructions


AWARDS:
AUSTRALIAN INSTITUTE OF ARCHITECTS, NSW CHAPTER AWARDS 2013
Residential Architecture Award – Houses (New) 2013 HOUSES AWARDS
High Commendation – New House over 200m2 2013 HOUSES AWARDS
High Commendation – Outdoor (in association with Spirit Level Designers) THINK BRICK AWARDS 2012
High Commendation – Residential


PUBLICATIONS:
David Welsh, "Stewart House by Chenchow Little Architects,"
Houses (Australia) 90, (February 2013): Cover, 46-52 Tanya Buchanan, "High on a Hill,"
Belle (Australia), October/November 2012, 120-129


FURNITURE:
DEDECE
Coffee Table - Knoll Studio, George Nakashima 'Splay-Leg Table'
Living Edge
Stool - Herman Miller, Ray Eames, 'Eames Walnut Stool'
Space Furniture
Dining Chairs - Porro, Piero Lissoni 'Neve'
Poliform
Dining Table - Emmanuel Gallina Concorde'
Cult
Outdoor Table - Extremis, 'Hopper'