/ WATERLOO APARTMENTS 2019
Multiple residential development

Chenchow Little were selected to participate in an invited City of Sydney Design Excellence Competition for a major multi-residential development in the Lachlan Precinct in Waterloo. The building is uniquely sited with a northern frontage overlooking Dyuralya Park and highly visible facades on all sides. Dyuralya Park will be the centrepoint of activities within the Lachlan Precinct and our Waterloo Apartments proposal provides an exciting and elegant backdrop to this setting.

The design proposal is strongly based on the site context, which was originally dominated by wetlands. The nearby Woolwash Park Pond is the last remaining remnant of this landscape and connects to the vast aquifer below the site. Dyuralya Park is named after the aboriginal word for brolga, a wetland bird. Our response manipulates the standard concrete gridded structure of a residential flat building to define a distinct base and top whilst also replicating the traditional stilt structures of wetlands through an expressed structural system.

The resulting design has sought to balance the requirements of the many interest groups, along with the inherent challenges of the site and council controls, as well as optimising opportunities within the public realm and interface of the building with the surrounding area.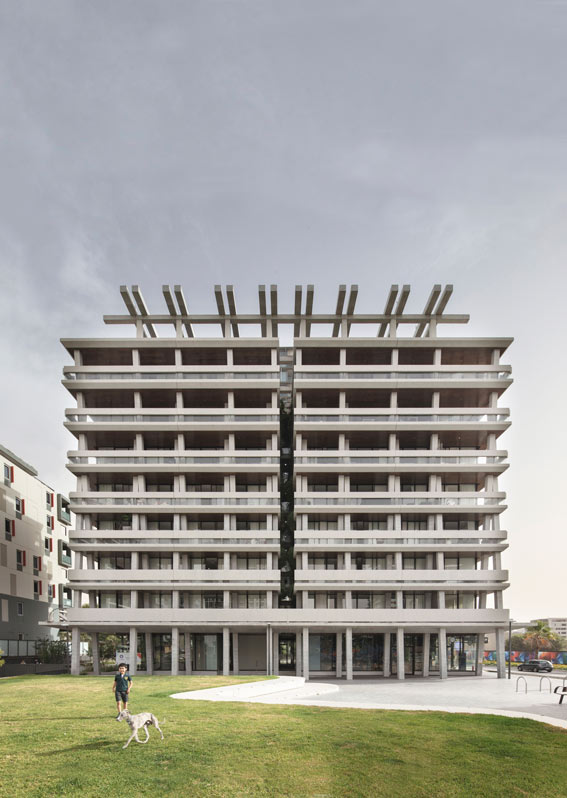 Photographer: John Gollings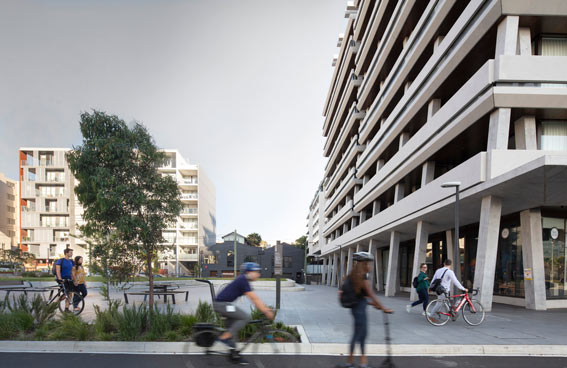 Photographer: John Gollings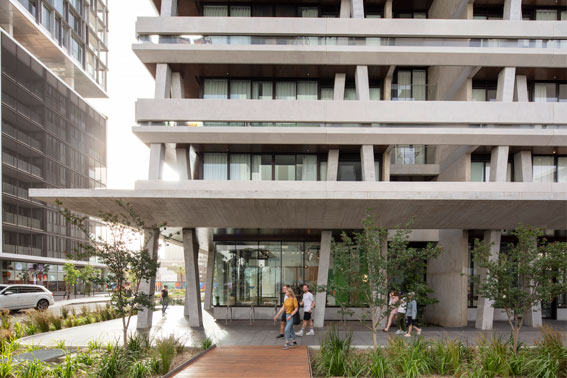 Photographer: John Gollings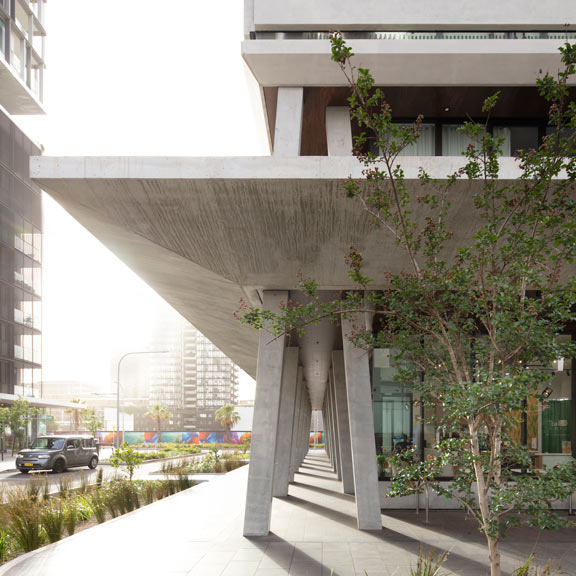 Photographer: John Gollings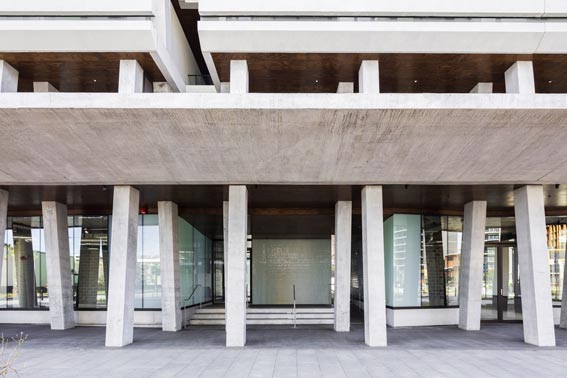 Photographer: Tom Ferguson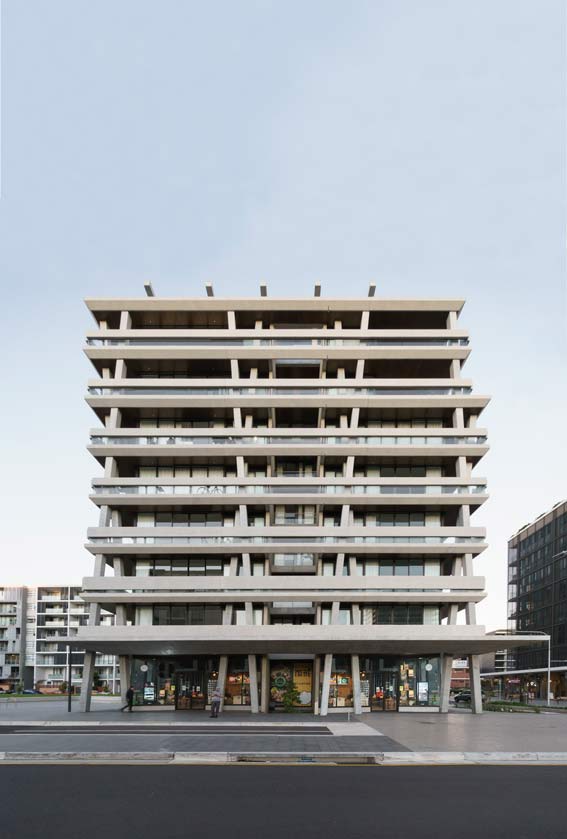 Photographer: John Gollings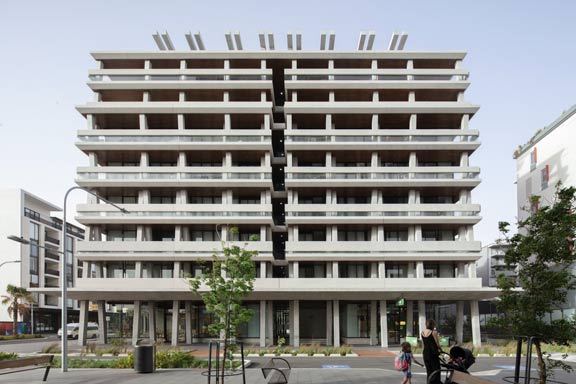 Photographer: John Gollings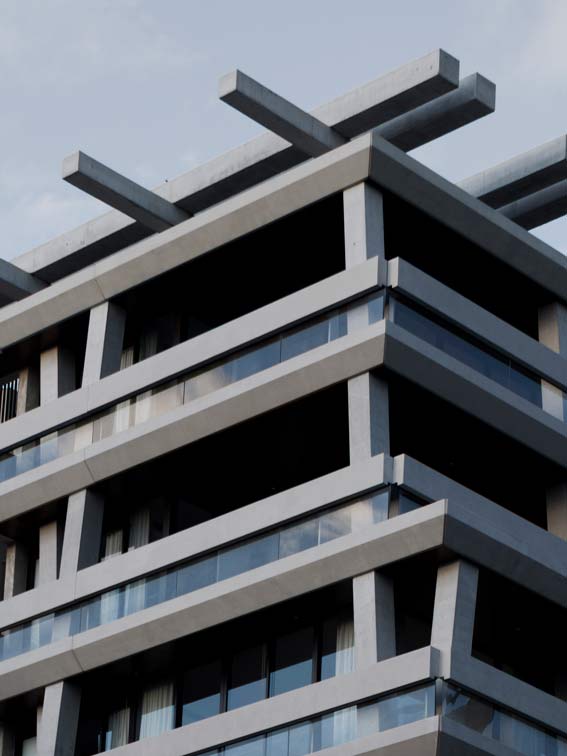 Photographer: Ben Hosking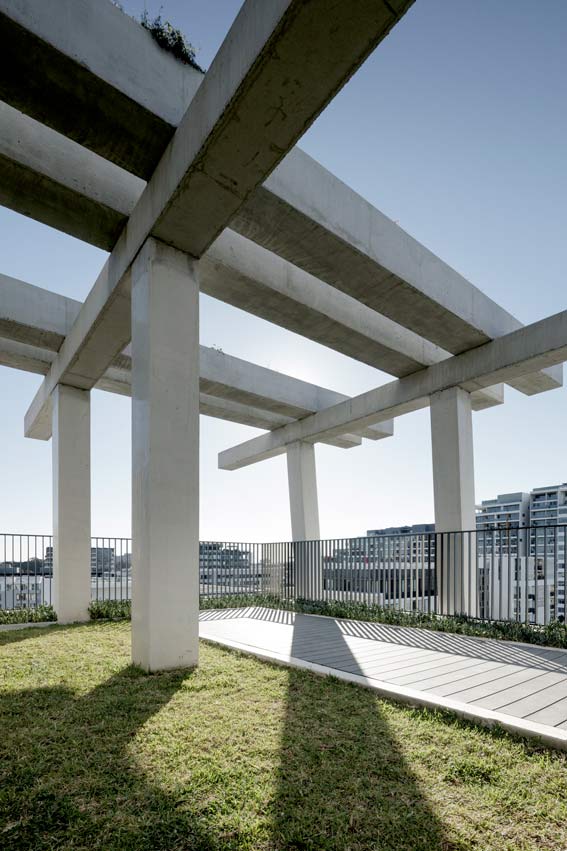 Photographer: John Gollings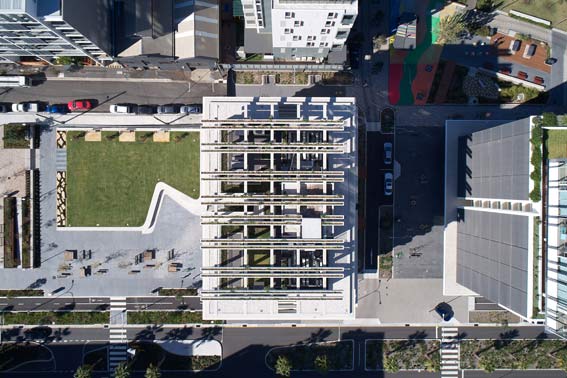 Photographer: Peter Bennetts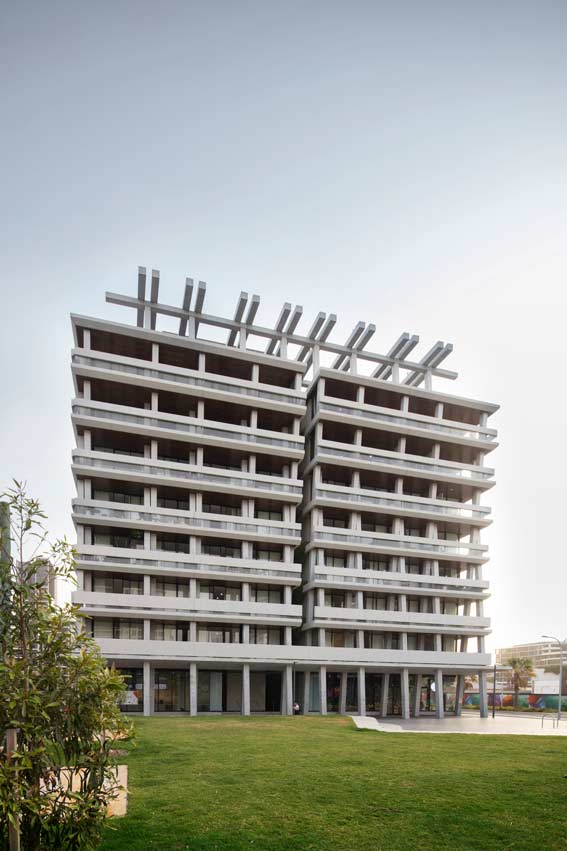 Photographer: John Gollings
DATE:
Completed 2019
PHOTOGRAPHER:
John Gollings, Tom Ferguson, Peter Bennetts, Ben Hosking
STRUCTURAL ENGINEER:
JSBC Consulting
SERVICES ENGINEER:
Norman Disney & Young
BUILDER:
Grandmetro Constructions


AWARDS:
AUSTRALIAN INSTITUTE OF ARCHITECTS, NSW CHAPTER AWARDS 2020
Residential Architecture Award – Multiple Housing


PUBLICATIONS:
Harding, Laura, "Waterloo Apartments, Chenchow Little", Architecture Australia (Australia), May / June 2020, pp. 78-83.

Bruhn, Cameron, "MMXX: Two decades of Architecture in Australia" (Thames and Hudson, 2020), pp. 58-61