/ BELL ROMERO HOUSES 2011
New attached dwellings

The Bell Romero Houses are located within a conservative suburb of Sydney. The site slopes steeply away from the street frontage and has expansive views of remnant bushland to the rear. The clients required two mirrored dwellings to be constructed on the site. The levels of the dwellings are offset, responding to the slope of the site and distinguishing the two. The roofs of the dwellings were designed as a series of gables to reflect the predominant roof type of the locality. The ceiling of the top floor living spaces follows the pitch of the roof above, appearing as a series of undulating pitched planes and skylight shafts between the two sidewalls. The pitched ceiling defines both internal living spaces and external terraces, which along with the luminance provided to the interior by the skylights, blurs the boundary between interior and exterior space. The facades of the dwellings incorporate solid and translucent horizontal banding which disguises the location of the split floor plates and windows on the building façade. The occupants can control solar access, ventilation, views and privacy by adjusting the operable louvres and windows within the horizontal bands.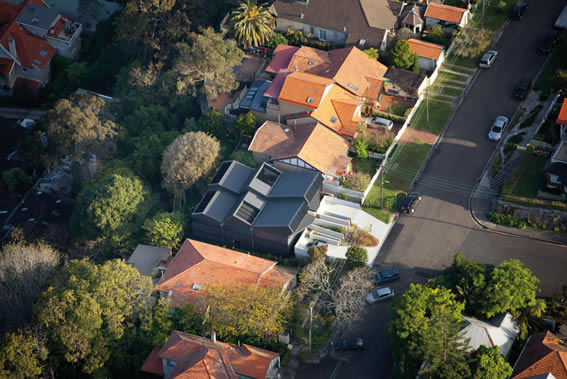 Photographer: John Gollings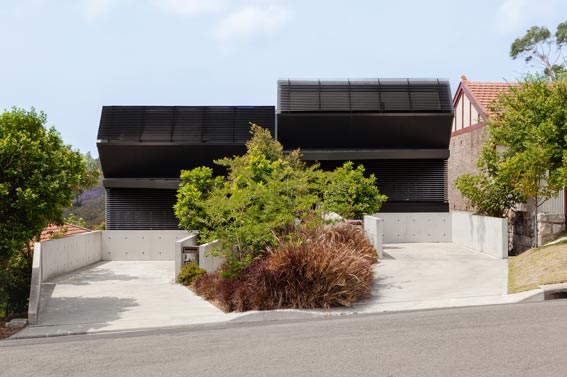 Photographer: Katherine Lu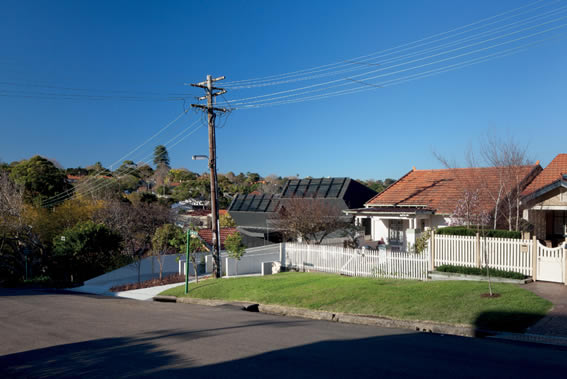 Photographer: John Gollings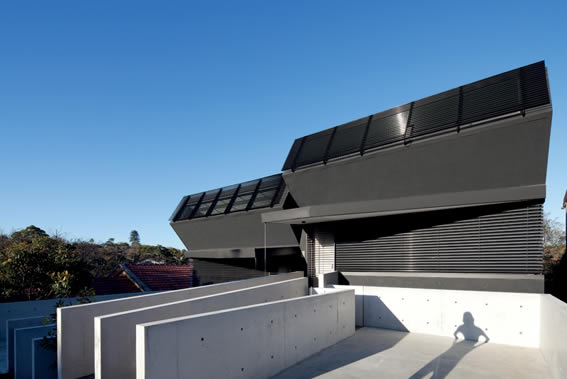 Photographer: John Gollings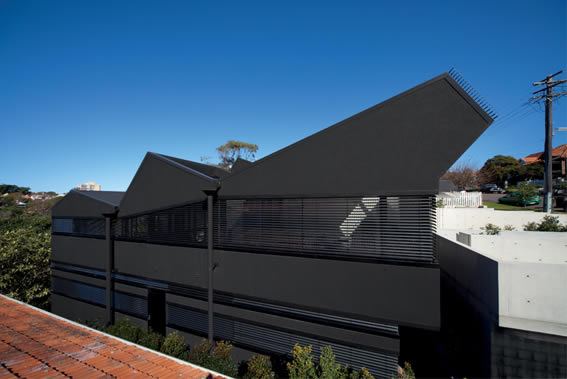 Photographer: John Gollings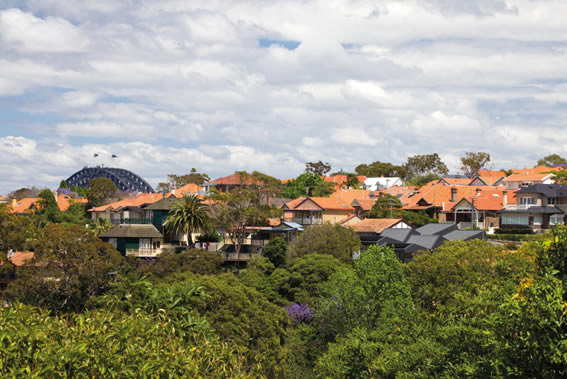 Photographer: John Gollings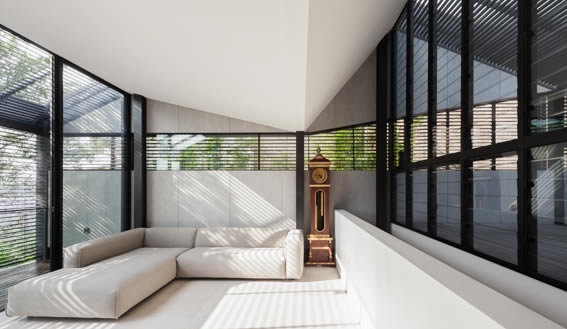 Photographer: Katherine Lu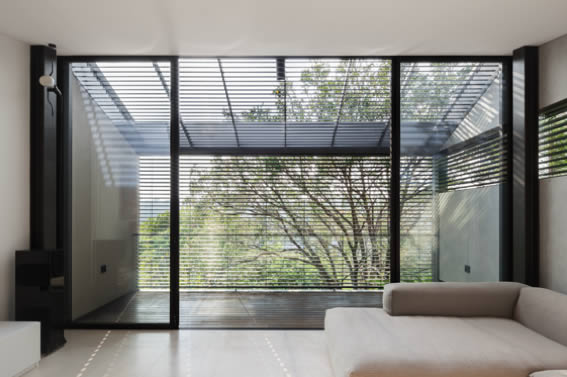 Photographer: Katherine Lu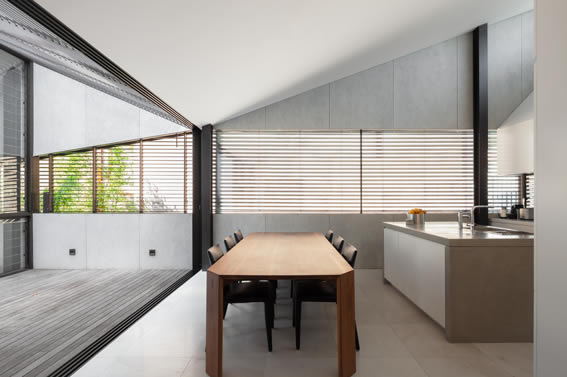 Photographer: Katherine Lu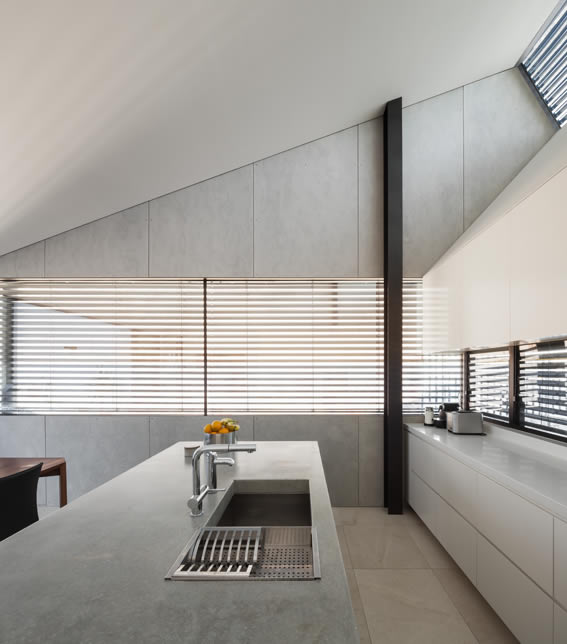 Photographer: Katherine Lu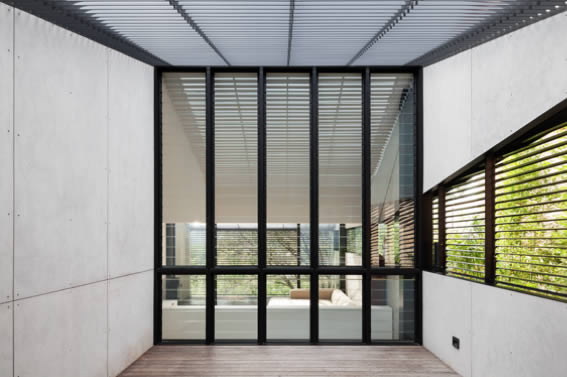 Photographer: Katherine Lu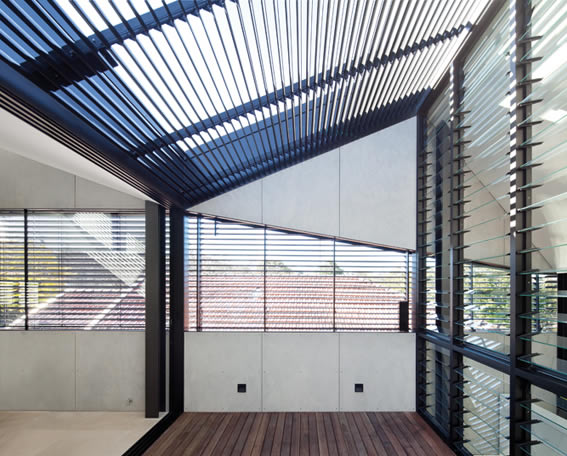 Photographer: John Gollings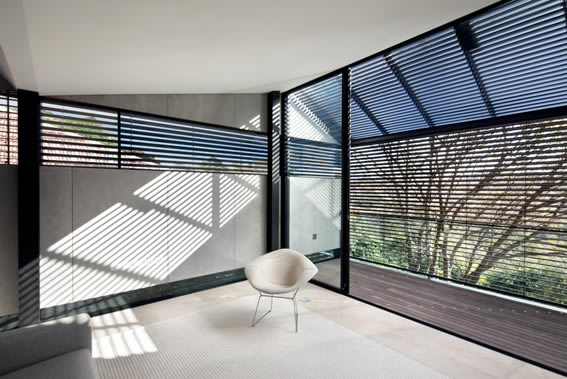 Photographer: John Gollings
DATE:
Completed 2011
PHOTOGRAPHERS:
John Gollings & Katherine Lu
STRUCTURAL ENGINEER:
Bizurlis Associates Pty Ltd
HYDRAULIC ENGINEER:
Wipps Wood Consulting
BUILDER:
Owner


AWARDS:
AUSTRALIAN INSTITUTE OF ARCHITECTS, NATIONAL AWARDS 2012
National Architecture Award for Residential Architecture – Multiple Housing AUSTRALIAN INSTITUTE OF ARCHITECTS, NSW CHAPTER AWARDS 2012
Aaron Bolot Award for Residential Architecture – Multiple Housing


PUBLICATIONS:
"Chenchow Little, Bell-Romero Houses,"
GA Houses (Japan) 127, (2012): 66-78 "Bell Romero Houses, Sydney, Australia"
IW Magazine (Taiwan) 87, (2012): Cover, 36-41 Chris Force, "Architecture – The People, Places, and Ideas Driving Contemporary Design,"
Design Bureau, Special Edition (USA), 28-30 Stuart Harrison, New Suburban, Reinventing The Family Home Australia & New Zealand
(Melbourne: Thames & Hudson Australia Pty Ltd, 2013), 292-299 Katarina Strube & David Parken, Inspire: Australian National Architecture Awards 2012, ed. David Maguire
(Canberra: Australian Institute of Architects & REVEALbooks+fotos, 2012), 112-113


FURNITURE:
Space Furniture
Dining Chairs - B&B Italia, Naoto Fukusawa 'Papilio';
Bed - B&B Italia, 'Charles Bed';
Side Tables- B&B Italia, Antonio Citterio 'Frank Small Table'
DEDECE
Chair - Knoll Studio, Harry Bertoia 'Bertoia Large Diamond';
Coffee Table - Knoll Studio, George Nakashima 'Splay-Leg Table'
Spence & Lyda
Outdoor chair - Mass Productions 'TIO Easy Chair'
Anibou
Rug - Woodnotes, Ritva Puotila 'Paper yarn'
Euroluce
Flos, Achille Castiglioni 'Fuscia 3'