/ FRESHWATER HOUSE 2008
New four bedroom dwelling and pool

The Freshwater House developed the idea of the operable façade to mediate between the requirements for privacy and shading on a relatively public site adjacent to the beach. The house is made up of three distinct horizontal parts, each designed to have its own particular spatial experience. The podium, excavated into the slope, is deliberately cavernous and dark. It contains the garage and the entry space and aligns with the podiums of the neighbouring properties, as required by Council. The living space is sandwiched between the podium and the underside of the floating volume. It's a horizontal fluid space full of light; half inside, half outside. And finally, the top volume is veiled with vertical shutters creating a serene, translucent space for sleeping. When the shutters are open the appearance of the building and the experience of the interior transforms. As the occupants can stop and start the shutters in any position, the appearance of the building can have a multitude of permutations and combinations.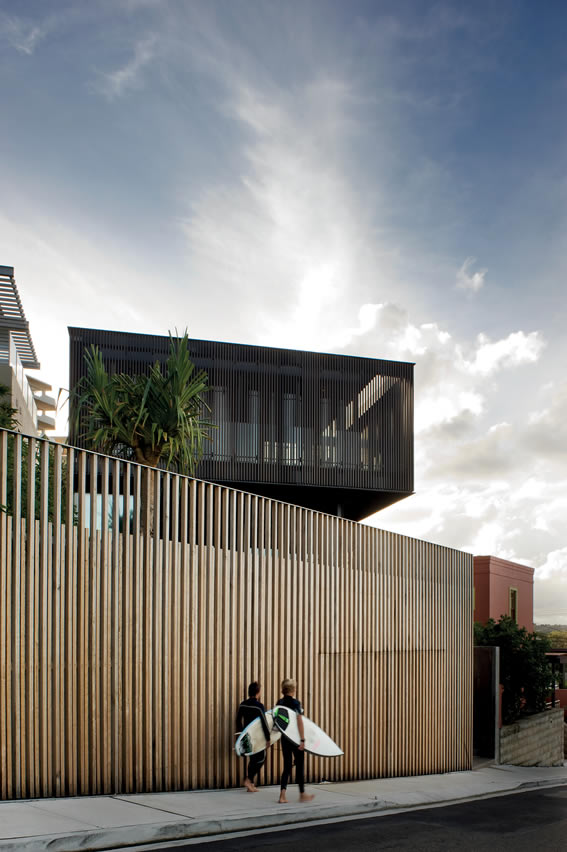 Photographer: John Gollings
Photographer: John Gollings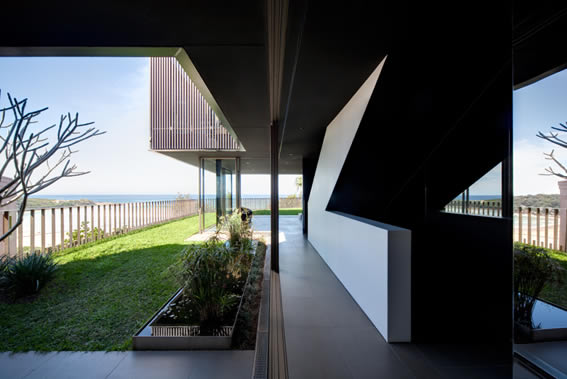 Photographer: Katherine Lu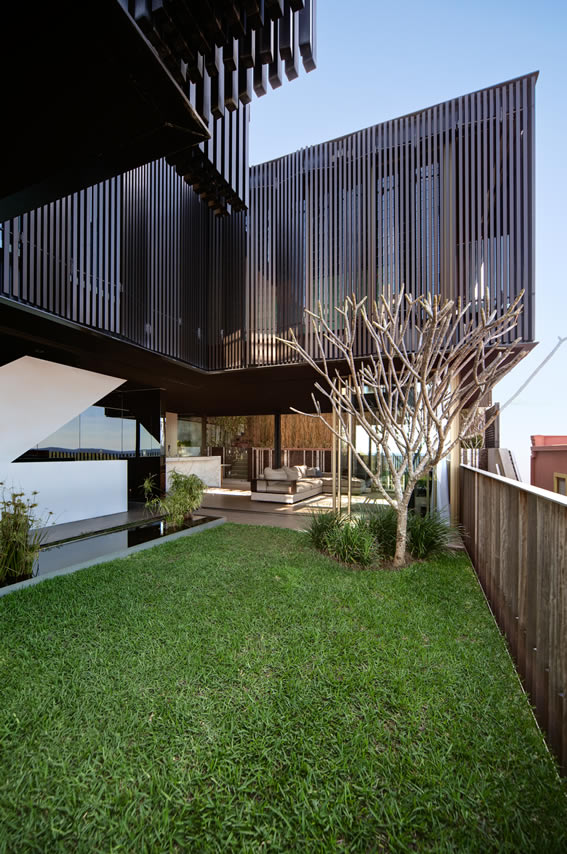 Photographer: Katherine Lu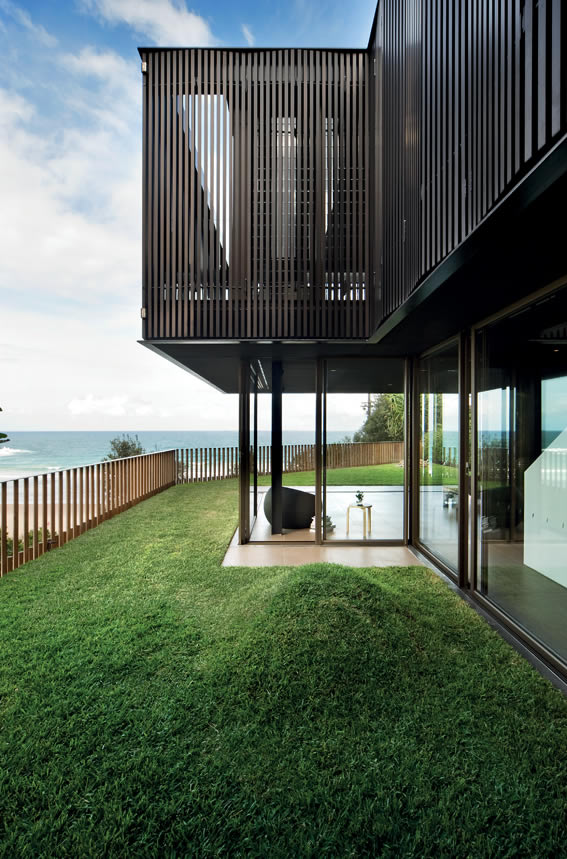 Photographer: John Gollings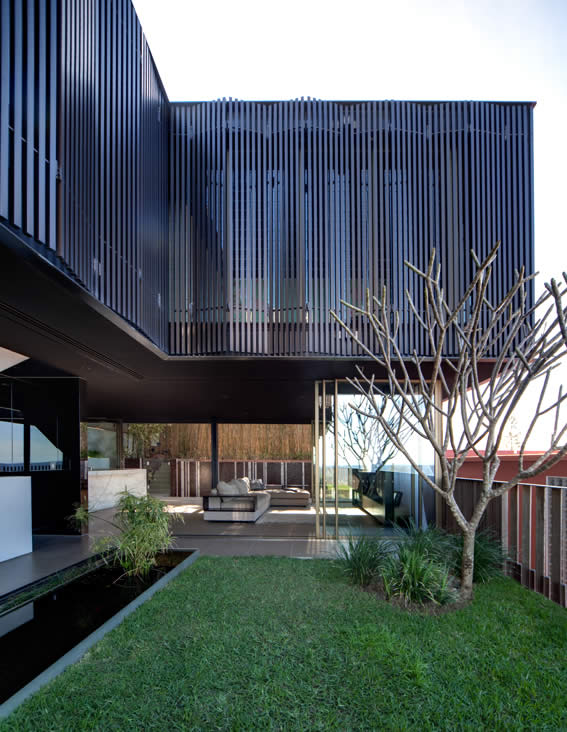 Photographer: Katherine Lu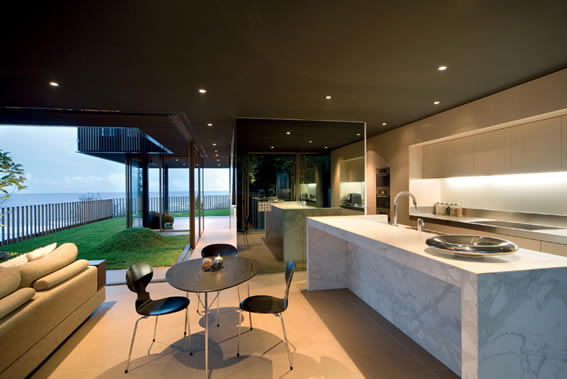 Photographer: John Gollings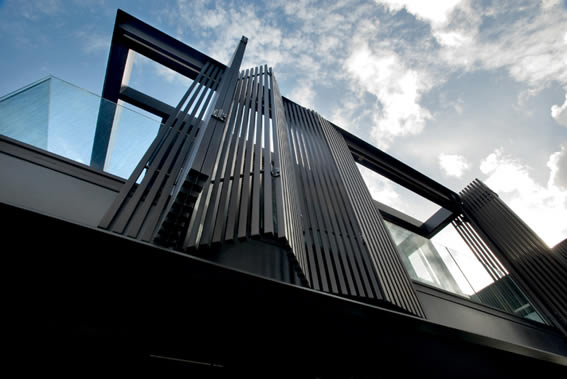 Photographer: John Gollings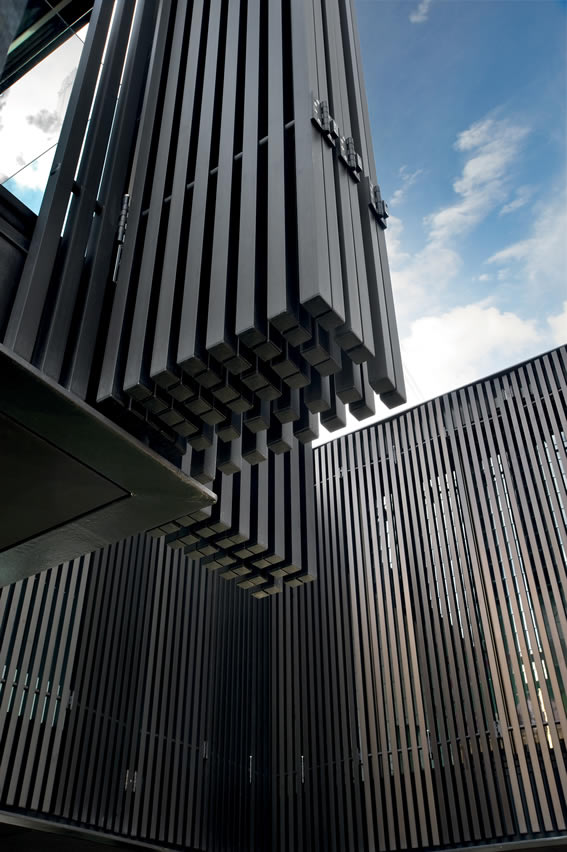 Photographer: John Gollings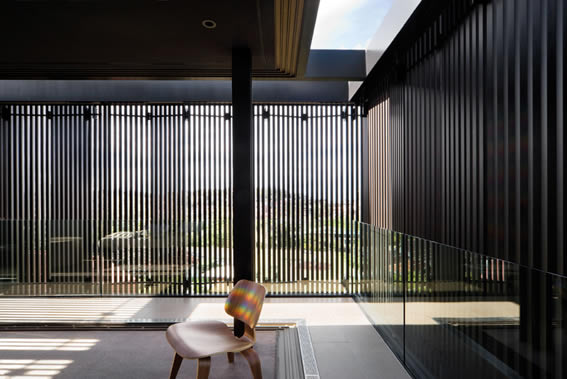 Photographer: John Gollings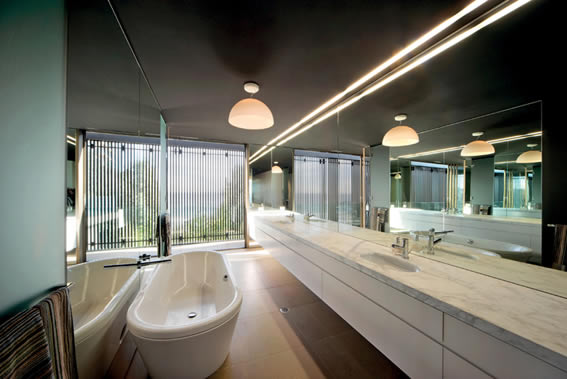 Photographer: John Gollings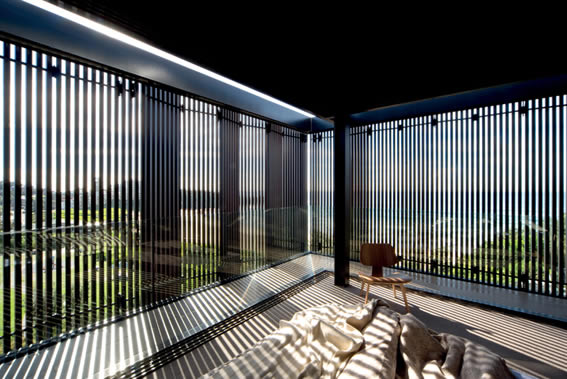 Photographer: John Gollings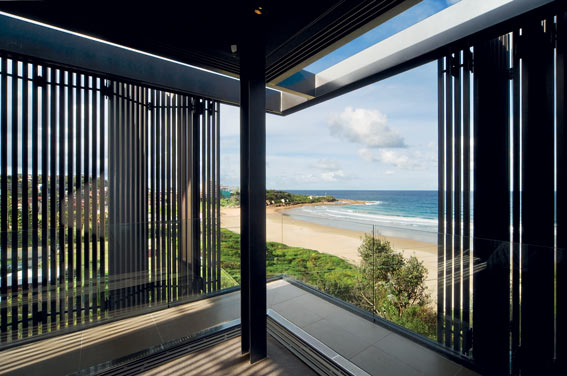 Photographer: John Gollings
DATE:
Completed 2008
PHOTOGRAPHER:
John Gollings & Katherine Lu
STRUCTURAL ENGINEER:
Benvenuti S.C. Pty Ltd
HYDRAULIC ENGINEER:
TJ Taylor Consultants Pty Ltd
BUILDER:
Tecorp Constructions Pty Ltd


AWARDS:
AUSTRALIAN INSTITUTE OF ARCHITECTS, NATIONAL AWARDS 2009
Robin Boyd Award for Residential Architecture – Houses AUSTRALIAN INSTITUTE OF ARCHITECTS, NSW CHAPTER AWARDS 2009
Residential Architecture Award – New Houses INTERIOR DESIGN AWARDS 2009
Commendation for Colour in Residential Interiors HOUSING INDUSTRY ASSOCIATION, CSR NSW HOUSING AWARDS 2008
Most Innovative Use of Steel Award, 2008


PUBLICATIONS:
"Chenchow Little, Freshwater House,"
GA Houses (Japan) 126, (2012): 122-133 Tonon, Carlotta, "Ombre trasparenti,"
Casabella (Italy) 777, (May 2009): 34-41 Chloe Chang & Rowena Liu,
IW magazine (Taiwan) 74, (July 2010): 48-55 "100 Houses We Love – Our Favourite Homes From the Last Ten Years of Dwell,"
Dwell (USA), Summer 2010, 177 Miyoko Ohtake, "Freshwater Beach, Australia,"
Dwell (USA), March 2009, 104, 106 Stephen Crafti,
Indesign (Australia) 40, (2010): 176-181 De architectura (Romania) 27, (2010): Cover, 4-9 "On Tour – 2009 National Architecture Awards,"
Architecture Australia (Australia) 98, no. 6 (November/December 2009): 74-75 Narelle Yabuka, "The Space Between,"
Houses (Australia) 65, (2008): Cover, 111-120 "THE DARK side of the room,"
Vogue (Australia), May/June 2008, 206 Joe Rollo, Beautiful Ugly, The Architectural Photography of John Gollings
(Melbourne: Thames & Hudson Australia Pty Ltd, 2011), 215 Virginia McLeod, Encyclopedia of Detail in Contemporary Residential Architecture
(London: Laurence King Publishing Ltd, 2010), 32, 45, 83, 140-141, 265, 347-348 Andrew Hall, 21st Century Beach Houses
(Melbourne: The Images Publishing Group Pty Ltd, 2010), 76 – 79


FURNITURE:
Cult
Dining Table - Fritz Hansen, Arne Jacobsen 'Ant Dining Chair and Table'
Space Furniture
Chair - B&B Italia, Gaetano Pesce 'Up1'
Living Edge
Chair - Herman Miller, Charles and Ray Eames, Moulded Plywood Lounge Chairs
Euroluce
Light - Vico Magistretti 'Sonora' pendant