/ COOGEE HOUSE 2016
New four bedroom dwelling

The Coogee House is located on a steeply sloping corner block with panoramic views to the Pacific Ocean in Sydney, Australia. The site is exposed to strong ocean winds, salt spray and harsh sunlight. The dwelling was required to maximise views from the site whilst also providing privacy from the street and neighbours, with shaded internal and external living areas.

The dwelling was conceived as a solid masonry shell sheathed in a lightweight protective veil. A tent-like roof structure and operable battened screen walls provide shade and privacy to the living spaces. The singular, vertical expression of the veil marks the dwelling as a refined abstract object in the suburban landscape, muted with dark recessive colours. External living rooms, decks, verandas and stairways occupy the interstitial space between the internal masonry structure and the lightweight skin.

The form of the building has been carefully modulated to respond to the site's topography and maintain the views for neighbouring properties by cutting the roof down and splaying the walls. The building follows the slope of the site, appearing to fold down the site towards the water.

Entry to the house is along an elevated bridge over the north-facing landscaped courtyard. The upper level contains the living rooms, dining room and kitchen where access to sunlight, views and cooling summer breezes are maximised. The lower levels contain the bedrooms, bathrooms and family room, which opens on to the rear garden.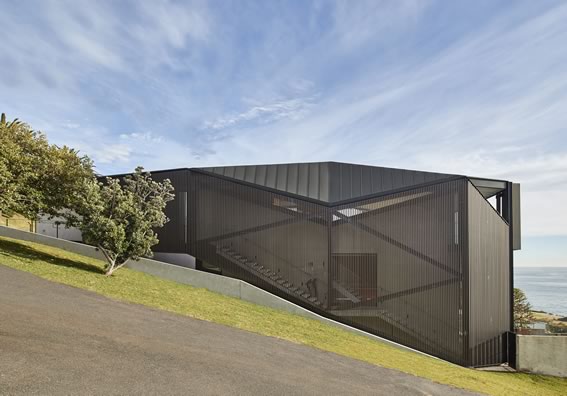 Photographer: Peter Bennetts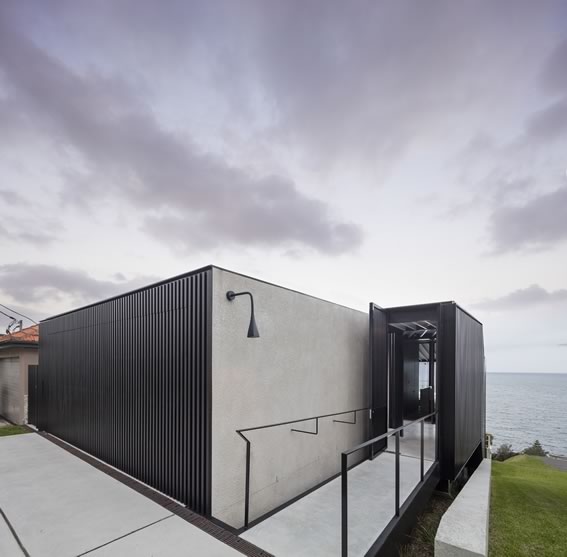 Photographer: John Gollings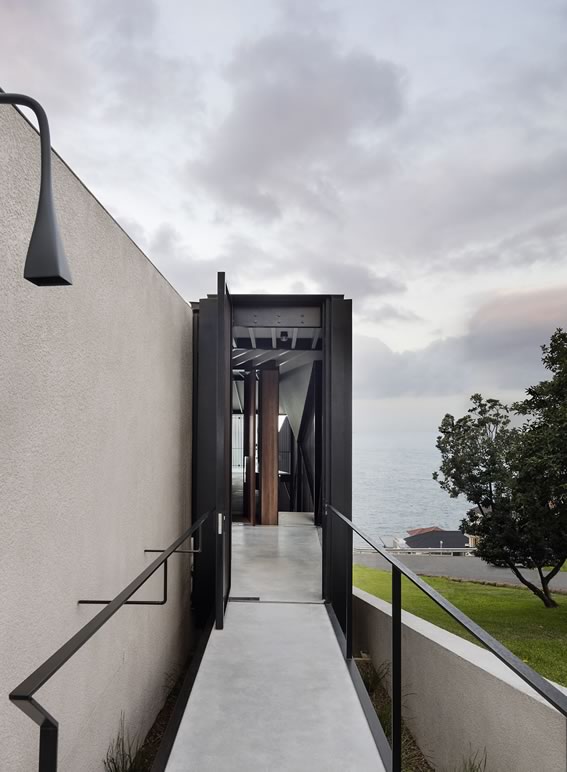 Photographer: John Gollings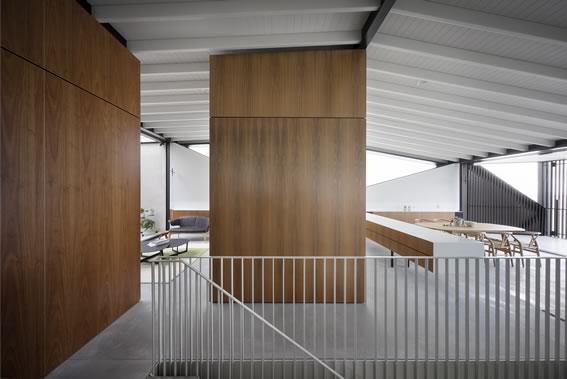 Photographer: John Gollings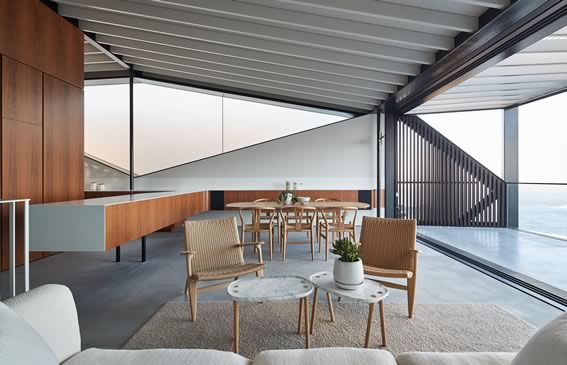 Photographer: Peter Bennetts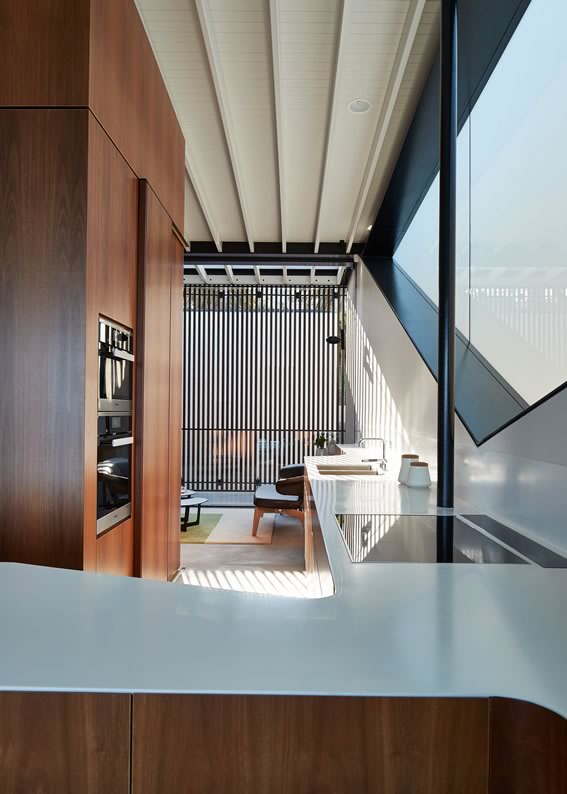 Photographer: Peter Bennetts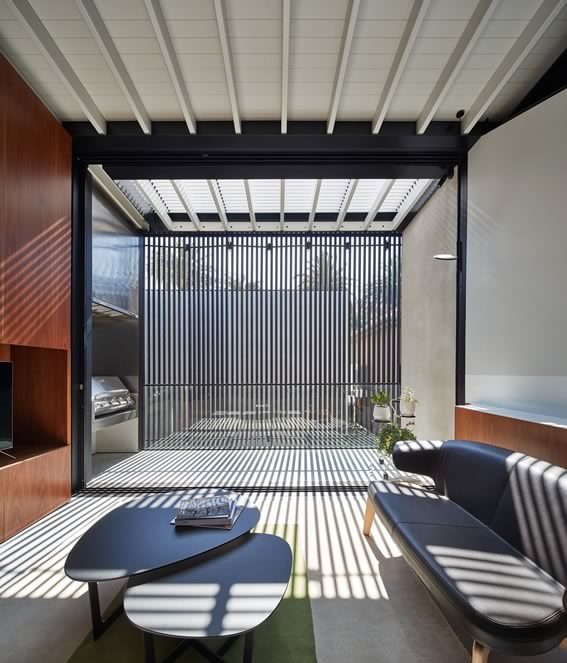 Photographer: Peter Bennetts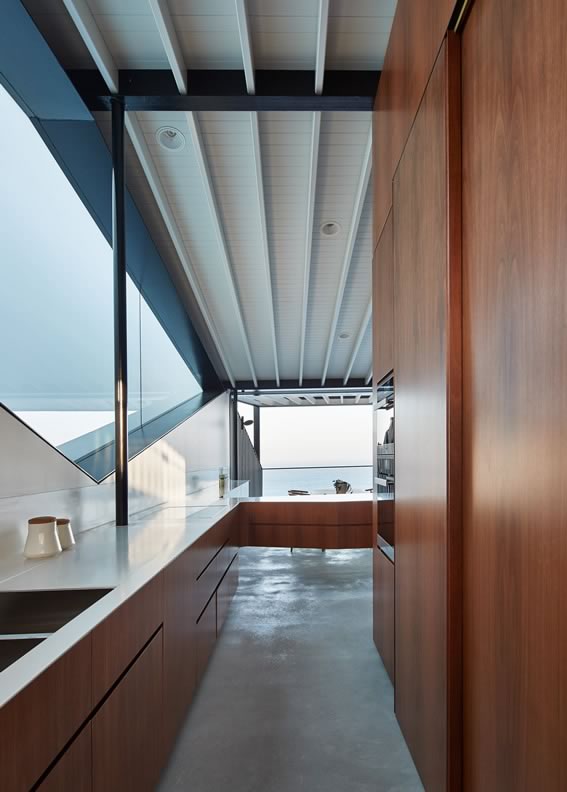 Photographer: Peter Bennetts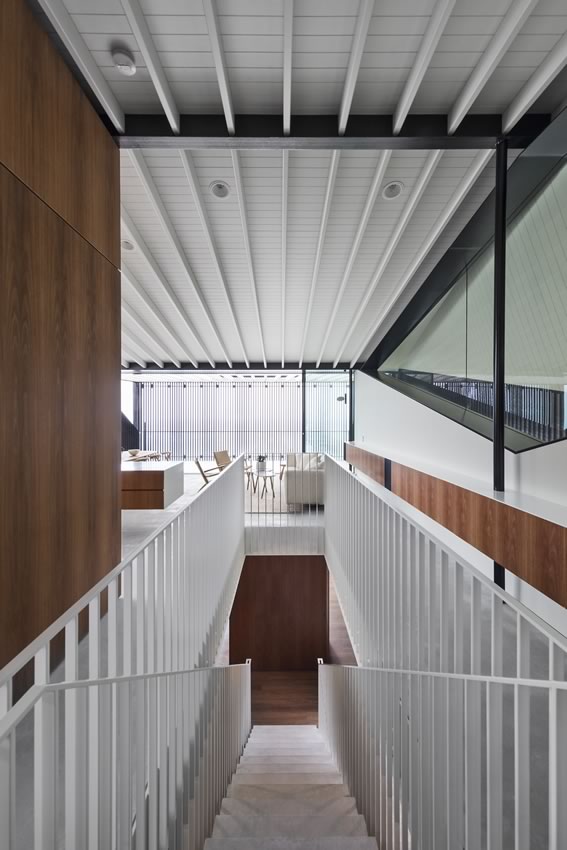 Photographer: John Gollings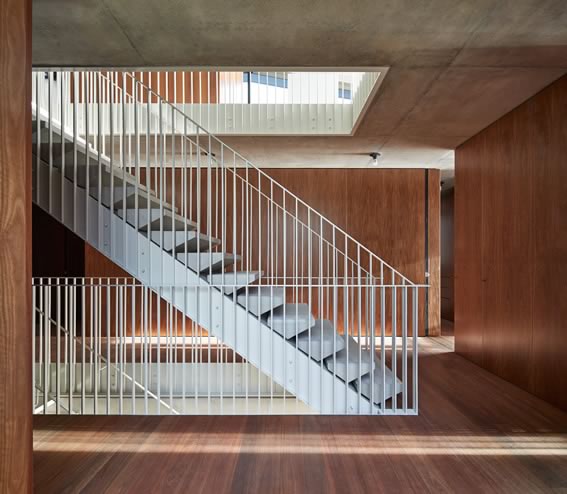 Photographer: Peter Bennetts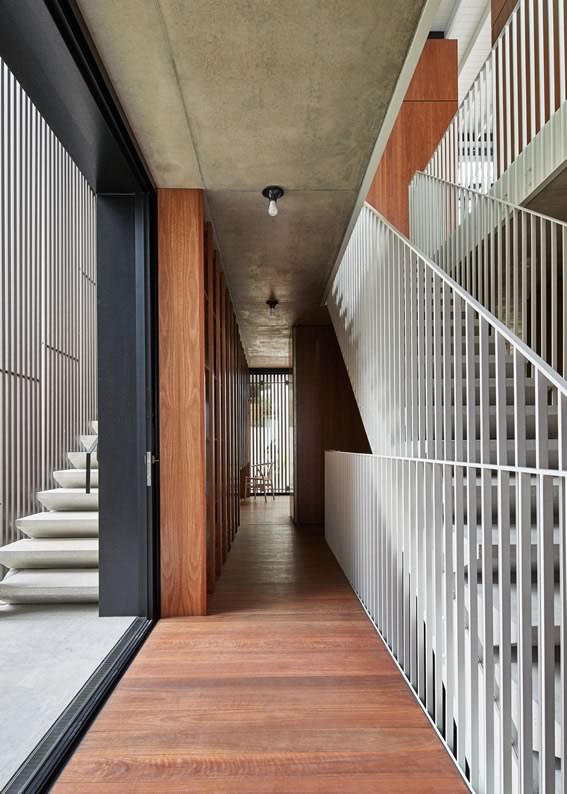 Photographer: Peter Bennetts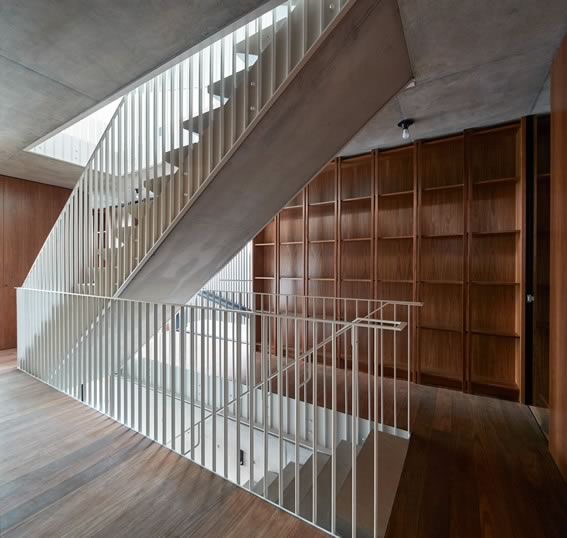 Photographer: Peter Bennetts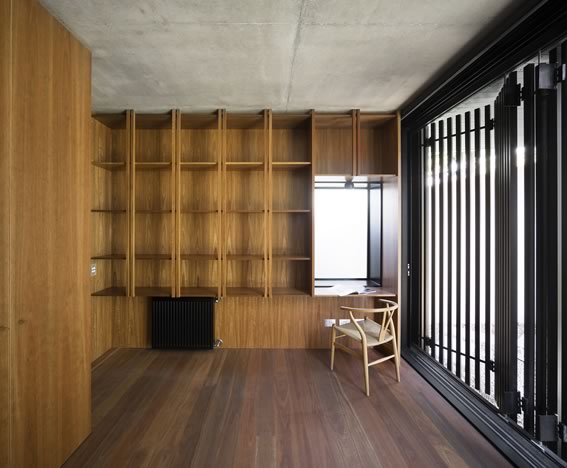 Photographer: John Gollings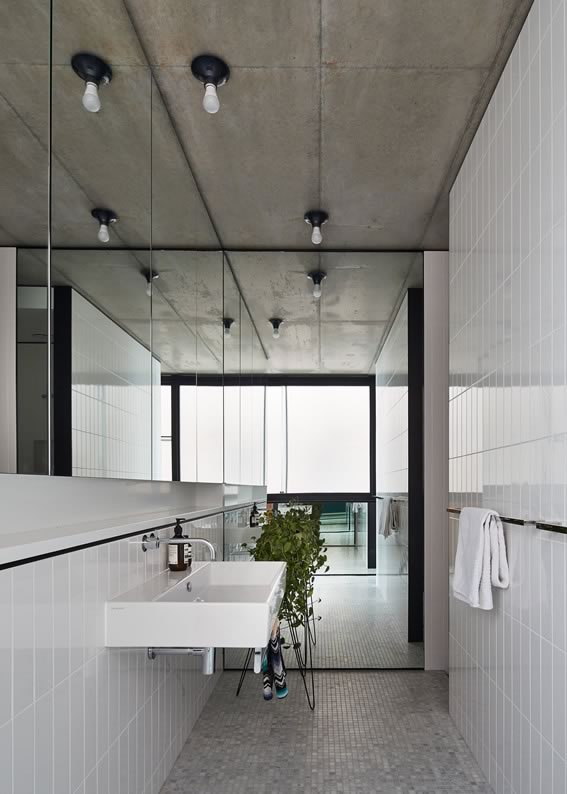 Photographer: Peter Bennetts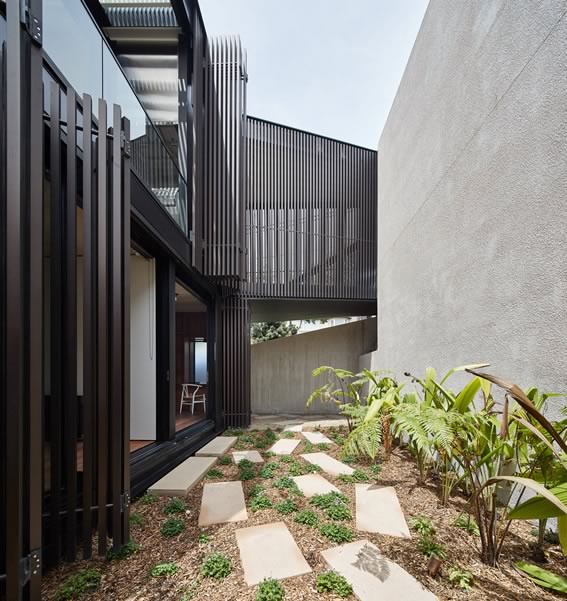 Photographer: Peter Bennetts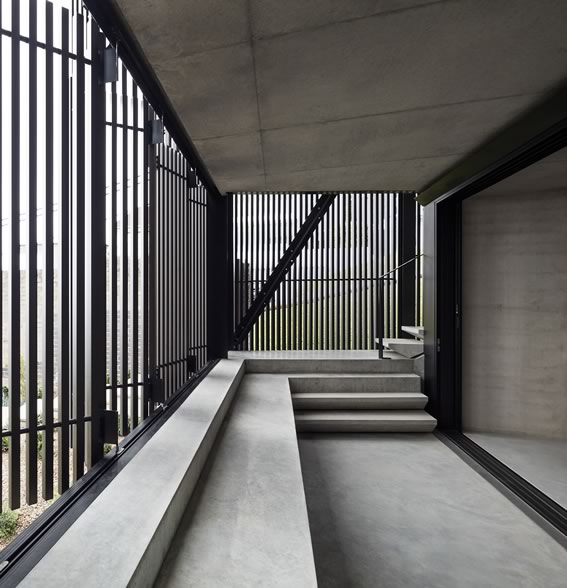 Photographer: John Gollings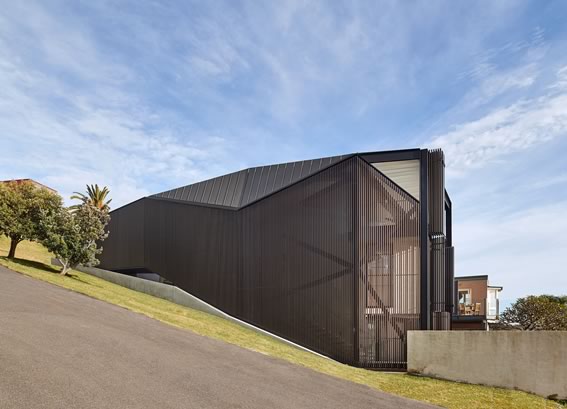 Photographer: Peter Bennetts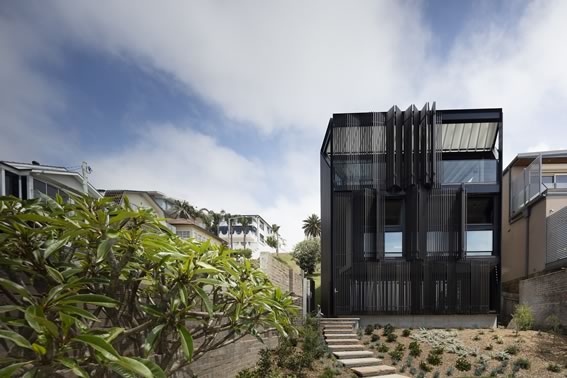 Photographer: John Gollings
Photographer: John Gollings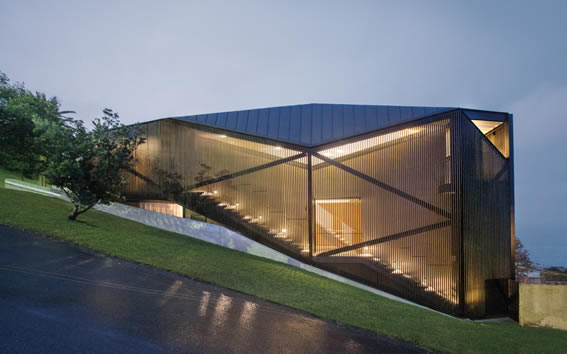 Photographer: John Gollings
DATE:
Completed 2016
PHOTOGRAPHER:
John Gollings & Peter Bennetts
STRUCTURAL ENGINEER:
Benvenuti S.C. Pty Ltd
HYDRAULIC ENGINEER:
TJ Taylor Consultants Pty Ltd
BUILDER:
Pacific Plus Constructions Pty Ltd


AWARDS:
AUSTRALIAN INSTITUTE OF ARCHITECTS, NATIONAL AWARDS 2017 Residential
Architecture Award, Houses (New) - Winner; AUSTRALIAN INSTITUTE OF ARCHITECTS, NSW CHAPTER AWARDS 2017
Residential Architecture Award, Houses (New) - Winner; AUSTRALIAN INSTITUTE OF ARCHITECTS, NSW CHAPTER AWARDS 2017
Colorbond Award for Steel Architects – Commendation; HOUSES AWARDS 2017 New House Over 200m2 – Commendation; MASTER BUILDERS ASSOCIATION EXCELLENCE IN HOUSING AWARDS 2017 Contract
Houses – Winner; AR HOUSE AWARD 2017 (UK) – Shortlisted


PUBLICATIONS:
"Chenchow Little, Coogee House"
GA Houses, Project 2013 (Japan) 130, (2013): 38-40 Katelin Butler, "Coogee House,"
Houses (Australia) 115, (April 2017): 100-106 "Armadillo Approach,"
MARK Magazine (Netherlands) 68, (June - July 2017): 150-159 "Chenchow Little, Coogee House"
GA Houses (Japan) 152, (May 2017): 96-111 England, Nicole, "Resident Dog" (Volume 2)
(London: Hardie Grant Books, 2020), pp. 218 - 227 Books – "Twenty-One Australian Architects: Breaking New Ground,"
ed. Karen McCartney (Sydney: Belle, Bauer Media Books, 2017): 116-129. Website – Nicholas Carolan, "Little House on the Precipice,"
Grazia Australia, (May 2017). View article.


FURNITURE:
Anibou
Sofa - ClassiCon, Sauerbruch & Hutton 'Munich Sofa';
Rug - ClassiCon, Eileen Gray 'Kilkenny Rug'
Cult
Side Tables - Cassina, Charlotte Perriand '523 Tabouret Meribel' & '524 Tabouret Berger';
Lounge Chair - Carl Hansen & Son, Hans Wegner 'CH25';
Dining Table - Carl Hansen & Son, Hans Wegner 'CH338';
Dining Chairs - Carl Hansen & Son, Hans Wegner 'Wishbone';
Coffee Tables - Ernst & Jensen 'Insula';
Lounge - Cappellini, Jasper Morrison 'Elan'
Spence & Lyda
Coffee Tables - Mr Frag, Frag Woodall 'Cloud Table'
Mr Kitly
Steel Plant Stand - Mr Kitly Steel Plant Stand 'Triangle Leg'